The Very Best Shiplap Hacks: Affordable, Reversible & Super-Simple
If you're a fan of HGTV's Fixer Upper, or if you've spent a lot of time on Pinterest in the past couple of years, then you probably know about the wildfire popularity of shiplap, a type of wood paneling. Technically speaking, "real" shiplap has grooves at the top and bottom, called rabbets, which allow the pieces to overlap for a watertight seal. Now that shiplap has gone from ship walls to homes across the country, the traditional style has been reinterpreted in a range of materials, while staying true to the pretty, rustic and nautical vibes of the original.
Ways to Get the Look:
There are several inexpensive and easy-to-find materials that can be used to imitate the highly-coveted look of shiplap. Check out these common materials, then see how they transform into shiplap in the inspiration images that follow.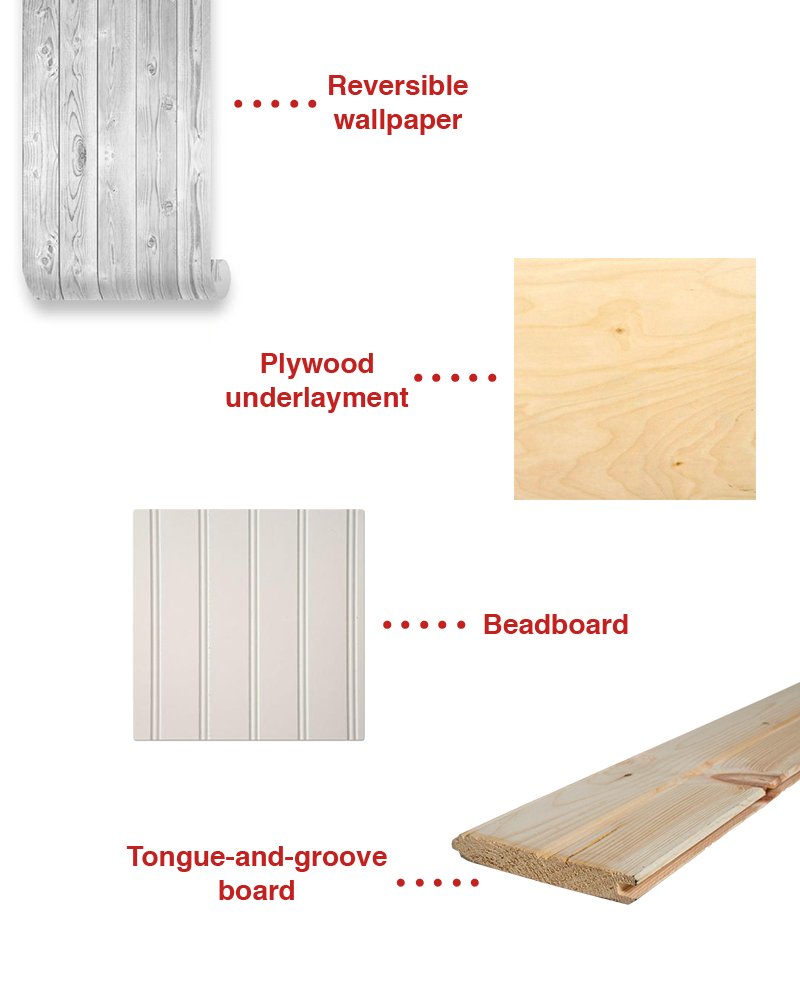 Watch Them In Action:
Rather than invest in solid wood panels, Kaily of Blue Sage Designs lined her bar area with inexpensive hardboard. Fifteen dollars worth of faux wood and a few coats of white paint later, this kitchen nook looks like the real deal.
Faux shiplap paneling cut from plywood underlayment demonstrates the power of a cheap material to make a room look like a million bucks. Find the "before" to this workroom makeover on Always Rooney.
You'll never guess what Sarah of All Things With Purpose used to create her shiplap-style kitchen backsplash. Give up? Vinyl peel-and-stick flooring planks.
Table & Hearth's gray accent wall—made by cutting plywood into strips—proves that shiplap doesn't have to be painted white.