1 Room, 2 Ways: How Target Can Help Solve Your Small Space Conundrum
The key to a happy room, no matter its size, is good flow. The best furniture for small spaces is scaled properly, and is a good multitasker. When decor is designed with smaller spaces in mind, it can work a few different ways, so you can find the flow that fits your space.
Target's Project 62 brand uses the design principles of the Modernist movement—like simple lines and proper scale—to help you create a functional room with streamlined style. Each piece is stylish, trim and versatile, and it all comes together in a clever, do-it-all design that helps small rooms do their jobs, whatever its job may be. See how it works in this tiny space that we changed from a party-perfect layout to a chill conversation setup—just by moving around a few versatile pieces.
So, what set-up works best for you?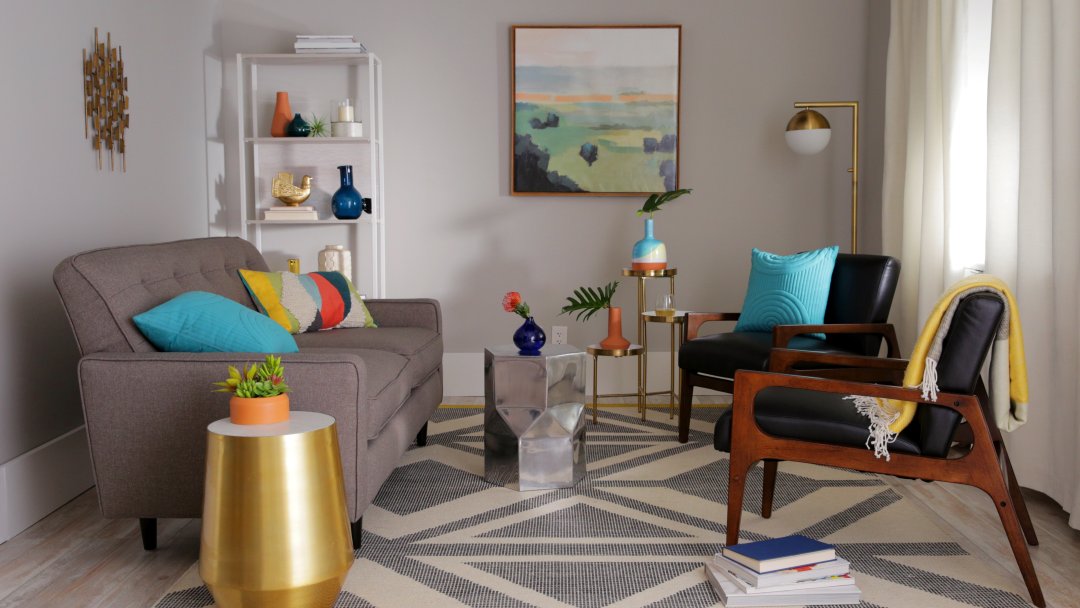 Conversation Station
Like to entertain? Set up your chairs across from the sofa to create a space that encourages connection. By splitting up your side tables (we picked the Mawr Metal accent table and the Maison hexagon accent table), you free up the room a coffee table would take and make more room for people to move around. Or, use them as stools and double your seating. Modern shapes and patterns add clean but colorful finishing touches. Think terracotta vases, artificial succulents, sculptural birds and colorful throw pillows—they're all inexpensive, easy ways to freshen things up.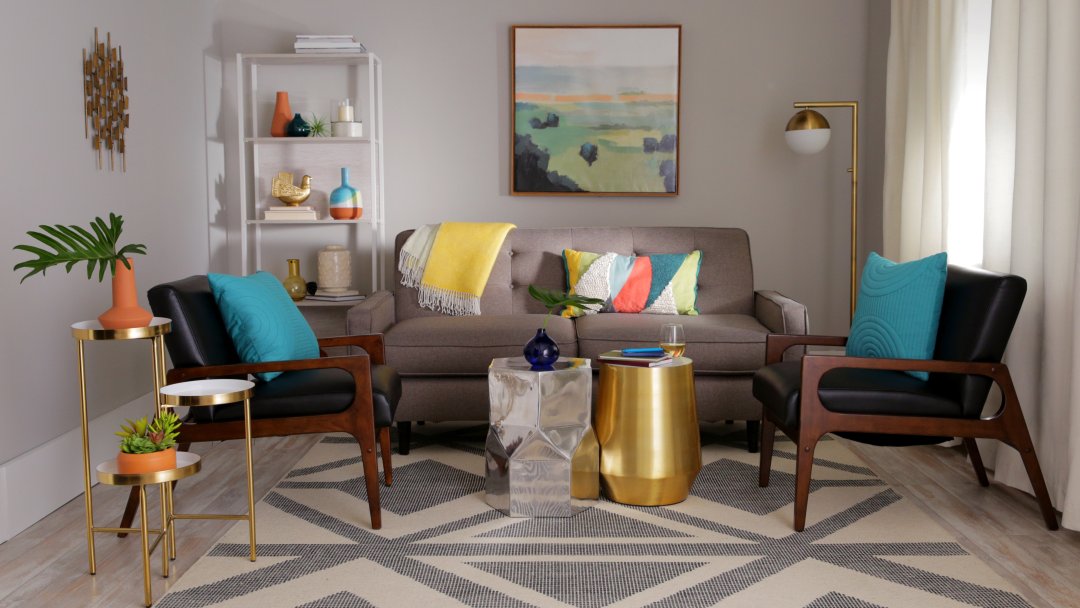 Hang Time
This welcoming layout features the sofa as the centerpiece, and is great for a room with a TV or one that opens onto a dining area. The Felton Loveseat forms a cozy U-shape with two Peoria Wood Armchairs. At under $200 a piece, you can buy a pair without breaking the bank. Pull two small accent tables together to make a versatile coffee table, and use tiered shelving and side tables to display accessories.
No matter how small your space or how many jobs you want it to do, multitasking furniture and streamlined accessories maximize whatever you've got to work with.
This post is sponsored by Target and was created by the Apartment Therapy Creative Studio.
Thank you for supporting the brands that make Apartment Therapy possible.