10 Gadgets for Design Loving Dads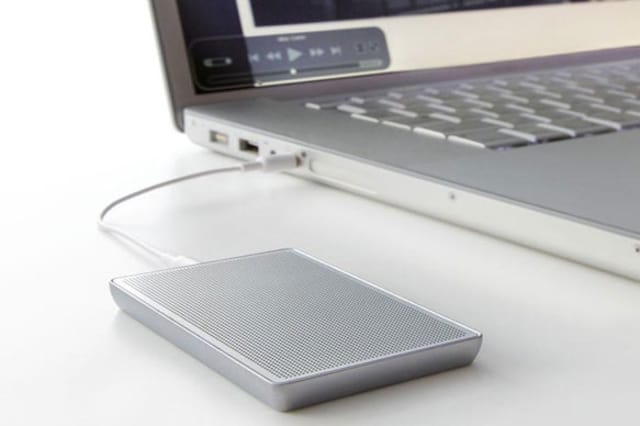 Sure, you could buy your dad an electric nose hair trimmer at Brookstone, but if he loves good design, he might want something a little nicer. Here are 10 ideas for gifts that combine function, beauty, and technology. Most of these prices range between $20 and $80, with a couple of splurges thrown in for fun.
Apple Store
The Jawbone Jambox ($200) is a wireless speaker that doubles as a speaker phone and connects to your iPhone (and other devices) using Bluetooth. Available in 4 colors, each style has a slightly different variegated texture. To read more, click here.
Areaware
If your dad likes to have the next new thing before anyone else gets it, this $40 Jonas Damon Alarm and iPhone Dock (made from sustainably harvested beech wood) is available for pre-order. It won't arrive until August, but he'll feel cool knowing he's so ahead of the curve.
Flight 001
With multiple locations around the country and an extensive web shop, Flight 001 specializes in high-style tech and gear for travelers. This is their Grid-It Grey travel organizer for cameras, phones, and cords ($22).
The Ghostly Store
Ghostly's online store is perfect for audiophile dads who love beautiful headphones and speakers. For instance, their IDEA Card Speaker ($75) is the size of a credit card but has a surprisingly big sound. It also comes with a slick carrying case.
Design Public
For hipster tech and workplace accessories, try this modern online store. Based out of San Francisco, they offer free shipping on orders over $50. This is the Vers iPhone Shell Case ($40), made from solid hardwood.
The Photojojo Store
Great for the dad who won't stop taking photos with his iPhone, The Glif ($20) is a "minimalist iPhone stand and tripod mount." It snaps onto your phone, acts as a vertical or horizontal stand, and has a tripod mount to connect your iPhone to any tripod.
Think Geek
Their motto is "stuff for smart masses." This website has a huge inventory, and although there are some cheesy things in the mix, there are also real finds, like solar powered chargers and sleek home office gear. Shown: Juice Bar Portable Solar Charger ($50).
Hive
This is the grandfather of mod travel alarm clocks, first designed by Dieter Rams in the 1970s. Braun's travel-sized alarm clocks are still available from design-minded stores — including Hive online, where they sell for $40 - $68.
The Shop at Cooper-Hewitt
Max Bill's Wall Clock ($460) dates back to 1957, and it has a certain Mad Men agency appeal. A disciple of the Bauhaus school, Max Bill favored utilitarian simplicity. If you're looking to splurge on your dad, his stripped-down clock remains a modern classic.
Tivoli Audio
Tivoli's Model One Radio has received consistently high customer reviews across shopping sites. Designed with a classic casing that's available in wood, it's an AM/FM radio that's compatible with iPod and MP3 players and sells for $150.
RELATED RESOURCES
• The Fine Art of Gadget Shopping at Museum Gift Shops
• In Search of the Perfect Tabletop Radio

Photo: IDEA Card Speaker