10 Weird & Wonderful Children's Stores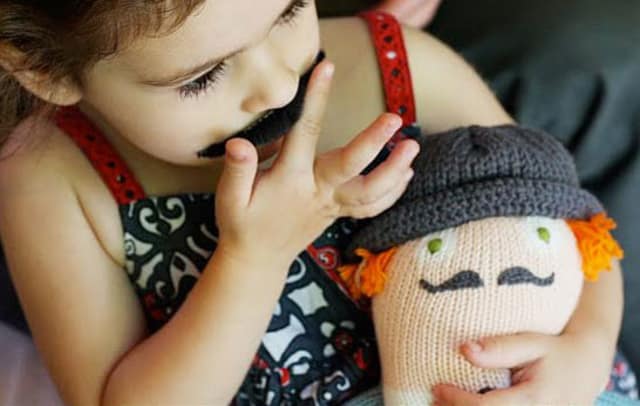 How cool would it be to own a toy store? Especially one that goes beyond Barbies and Wii consoles to stock weird, out-of-the-ordinary stuff. Owned and operated by real people with a good sense of humor, these 10 shops have everything from crocheted moustaches to secret agent supplies — have fun shopping!
Blabla Kids
This store specializes in crocheted clothing, toys, and pillows for kids, and while that sounds a little grannyish, it's actually waaaay cool. Their puppet and stuffed animal selection is stellar — totally worth checking out.
Pop Deluxe
John and Amber Westerman run Pop Deluxe, a gift and accessories shop in Madison, Wisconsin, where they "strive to have the best store in the universe." Shop here for toys from STUF, Kimochi, and Ugly Dolls.
ShopRockCandy
Looking for a Tim Burton-style stuffed Cheshire Cat or Mo Willems plush toys? ShopRockCandy is a webshop (headquartered out of Holbrook, NY) that sells just such weird, wacky (and, of course, cute) stuff for kids.
The Lollipop Shoppe
Based out of the UK, the Lollipop Shoppe has brick and mortar stores in London and Brighton, but it's their online site that really intrigues us. They ship outside Britain, and they've got some great hard-to-find items for children.
Toy Joy
Located in Austin, Texas, Toy Joy has been around since 1987 and can definitely help you do your part to keep the weird alive and kicking. It's a well-curated, tightly packed emporium of all things big or small, plastic or tin, kawaii or quirky.
The Boring Store
This Chicago secret agent shop sells spy supplies. You can see their inventory online — everything from banana cell phones to envelope X-ray spray. It's one of several clever stores whose proceeds support 826 childrens' writing organizations across the country.
American Science & Surplus
This warehouse (located just north of the city in Skokie) is packed to the rafters with lab supplies, motor parts, random hardware and tools, rocks, fossils, stones, and all kinds of wild stuff.
Rotofugi Designer Toy Store & Gallery
Also in Chicago, Rotofugi is owned by the husband and wife team of Kirby and Whitney Kerr and offers the latest in underground toys — including many from Kidrobot, Domokun, and Gloomy Bear.
Magic Beans
Located in four places throughout the Boston area (with a massive webshop as well) Magic Beans is one of those well-stocked stores that has a huge selection of toys, from classics to hip modern brands and strange stuff you won't find anywhere else.
Shawnimals
Started in 2002 by Shawn Smith and Jen Brody, Shawnimals plush toys are designed and made in Chicago. The collection ranges from "pocket-sized vinyl ninjas to huggable plush mustaches." Their mission is the search for "unbridled, astonishing, ridiculous joy."
Photo: Blabla Kids