#20 – Quinn's Ready To Move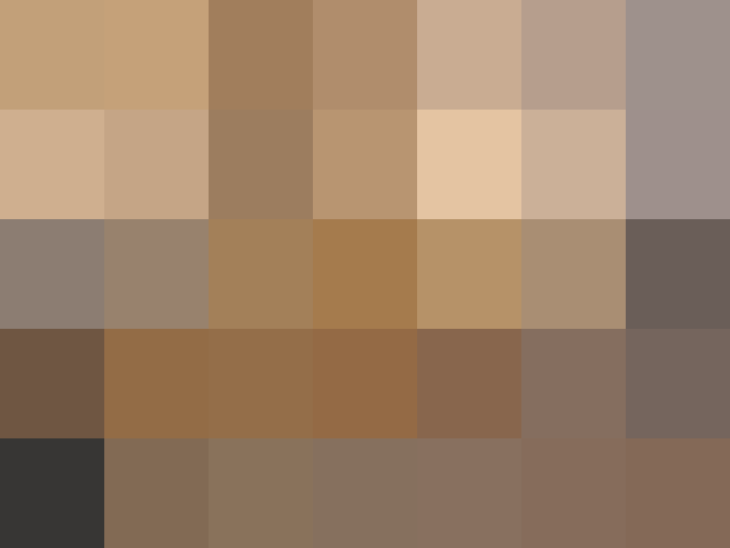 Name: Quinn M
Location: Washington, DC
Size: 620 s/f 1 BR Apartment in 1960s high rise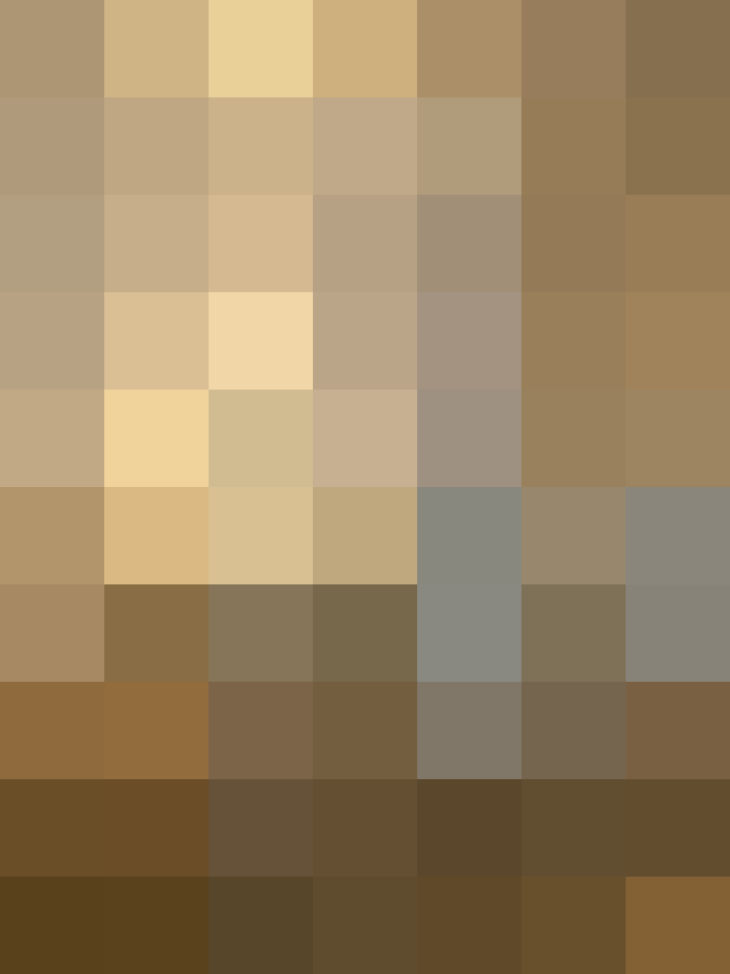 …Minimalism was my initial goal, but as the project progressed I got more philosophical, and decided it would become an experiment in using contemporary design to live in purely modern way. I wanted to see if a simplified living space could actually give me the sense of leading a simpler, quieter life in high-pressure DC.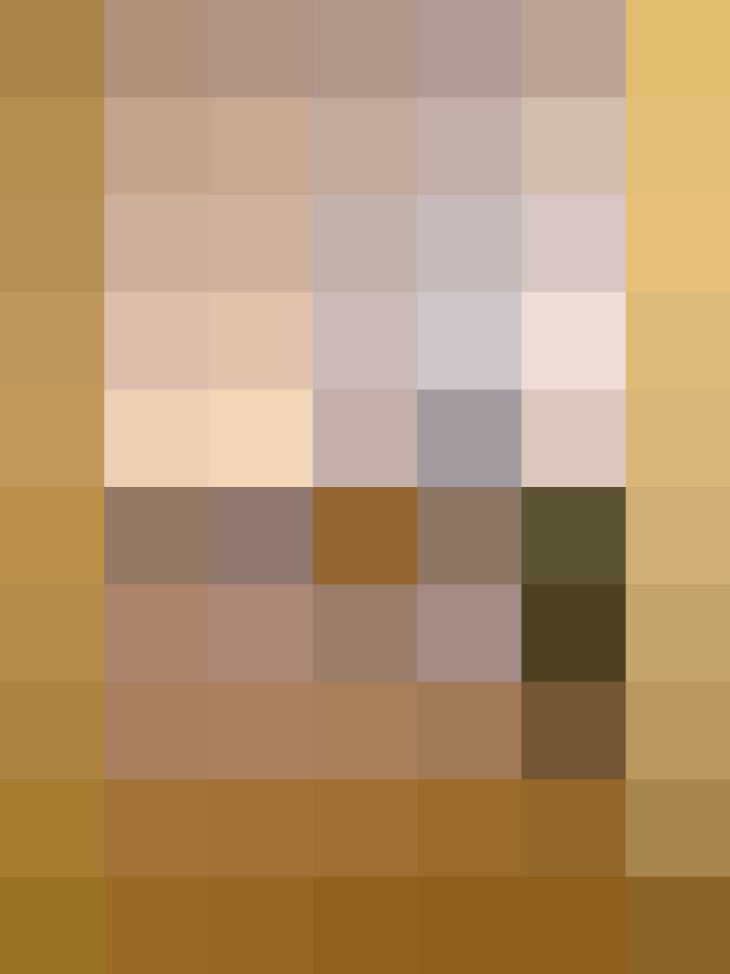 The ceilings are not even 8 feet, so to open up the space I used low-slung, linear furniture with thin legs, and kept the space clutter-free with the continuous translucent sideboard [made from kitchen wall cabinets that appear built-in but aren't] that only hint at what's inside. Artificial lighting is mainly from sources that use the walls and ceiling as reflectors, which make the rooms seem larger and the ceiling higher, and add a calming glow to the stark whiteness. When the aluminum dining table finally arrived, I repurposed the temporary table's white-laminate top [$9 from IKEA] as a floor lamp that blends with the architecture and matches my bed.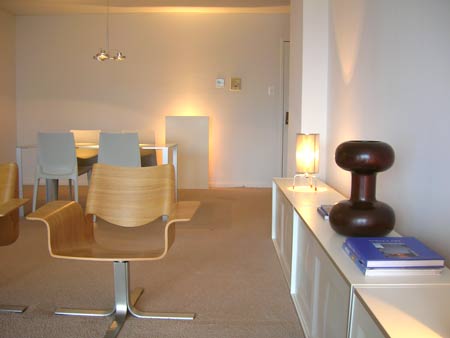 The bed is my knock-off of a several-thousand-dollar version by Mobileffe, and conceived also to blend with the architecture. The base is a TOVIK bed frame from IKEA [$149], and the extra-wide headboard is a door from Home Depot [$30], painted high-gloss white. A fluorescent tube mounted to the back of the headboard [and wired to the wall switch] completely illuminates the room at night without any glare, but has this rising-sun effect in the daytime. The mattress is actually an air bed, so the whole thing will pack flat when it's time to move.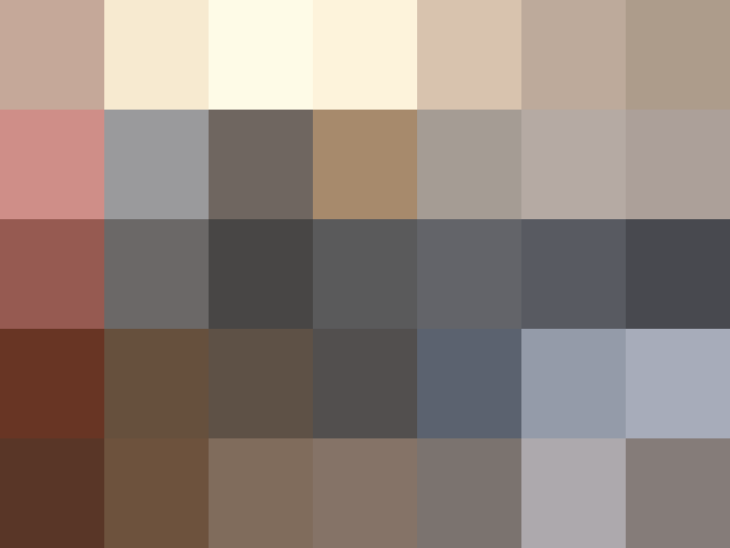 Published: Mar 14, 2006