18 Ways To Conserve Energy In Your Home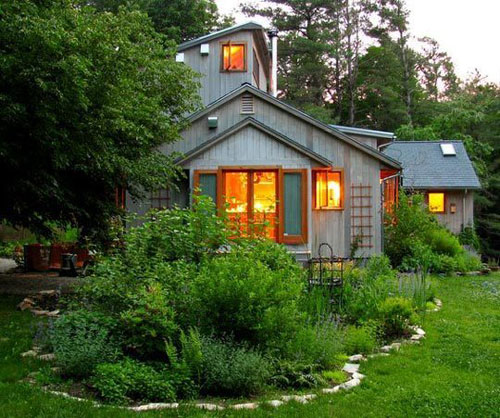 The more energy we use, the less that is available for other uses, so we're always looking for ways to conserve energy and prevent further harm to the environment. Thankfully, there are many easy and simple steps we can take to conserve energy in our home.
1. Clean Your Fridge: Keep it clean and keep it full. Vacuum the outside coils once a year to keep them clean and performing efficiently. Check and monitor the temperature. Using an appliance thermometer, keep an eye on the temperature over the course of a week to make sure it remains steady, between 38 and 41 degrees is fine for the fridge.
2. Do Cold Water Washes: studies show cold water works just as well hot water, and saves a ton of energy.
3. Turn Off Your Computer At Night: if you're sleeping, why not have your computer sleep, too? No reason it needs to be drawing energy needlessly.
4. Use A Power Strip: Plug all your appliances and electronics into smart power strip, and simply flip the switch to prevent vampire energy.
5. Line Dry Your Clothes: Nothing better than sun and wind to get your clothes dry and fresh. If you can't line dry, be careful not to overload your dryer! Clothes take longer to dry, and you'll have to run the machine longer.
6. Use the Sun: Open curtains and blinds on warm days. If you're able, invest in solar power grids on your roof.
7. Cook with a Pressure Cooker: Pressure cookers typically reduce the cooking time required over traditional cooking methods to around 1/3 the cooking time by using pressure to increase cooking efficiency.
8. Get Up to $1,500 in Tax Rebates: Certain home improvements done in 2010, such as re-insulating, replacing old windows and appliances, re-roofing, installing a solar water heater, and installing a smart meter, are eligible for a 30% tax rebate up to $1,500.
9. Install a Programmable Thermostat: you could even lower the temperature a degree or two before guests arrive, as a room full of people generates a lot of body heat.
10. Get An Energy Audit: Make an appointment for an energy rater, as they're also called, to come to your home and assess its energy performance and recommend a solution. You can find energy rates through the Residential Energy Services Network or from Energy Star, a joint program of the U.S. Department of Energy and the Environmental Protection Agency.
11. Do a Walk-Through of your Home: look for cracks, holes, leaks, and drafty areas. The Energy Department also has tips on performing this DIY energy audit. Make sure to check around windows and doors, electrical outlets, heating vents, fireplaces, baseboards, and attic spaces.
12. Inspect your heating system: Chances are your heater has some faulty ducts, so you're losing a large percentage of your heat. Check the furnace filters and replace them as needed. Have a professional check and clean the system once a year.
13. Fill in the cracks: Apply weather-stripping around drafty doorjambs and windowsills, and use sealant or caulking to fill in the cracks in ceilings and floors. Weather stripping can be purchased at most major retail stores and comes in vinyl, spring metal or adhesive-backed varieties. An expanding foam sealant is best for large cracks, while caulk works better on small holes and gaps.
14. Check the fireplace: If you have a fireplace, make sure you plug the flue when it's not in use.
15. Seal the windows: Install storm windows if you're able; if not, you can purchase plastic sheeting which is taped to the window and then shrunk with a hair dryer, creating a tight seal around the window and essentially "shrink-wrapping" it.
16. Make sure you have proper insulation: many older homes do not have sufficient insulation. To check for insulation in your walls, make a small hole in an unobtrusive place (perhaps in a closet) to see what the wall cavity is filled with. Also look for uneven levels or gaps in your attic insulation. Anything less than 6 inches of insulation won't be effective in combating drafts and keeping the temperature of your home constant. A thermographic scan will give you a complete read-out of your wall's insulation.
17. Switch out your light bulb: Home lighting accounts for about 10% of your electric bill. Check out the wattage size of your light bulbs and make sure you're using the correct wattage (you may have a 100-watt (or larger) bulb where 60 or 75 watt bulb would suffice).
18. Choose ENERGY STAR: You can reduce your annual energy usage considerably simply by choosing energy-efficient refrigerators and dishwashers.

This post is supported by PG&E. Check out their "We Can Do This" program to learn about building a cleaner energy future.