This 2021 Plant of the Year Has The Positive Vibes We Need
We independently select these products—if you buy from one of our links, we may earn a commission. All prices were accurate at the time of publishing.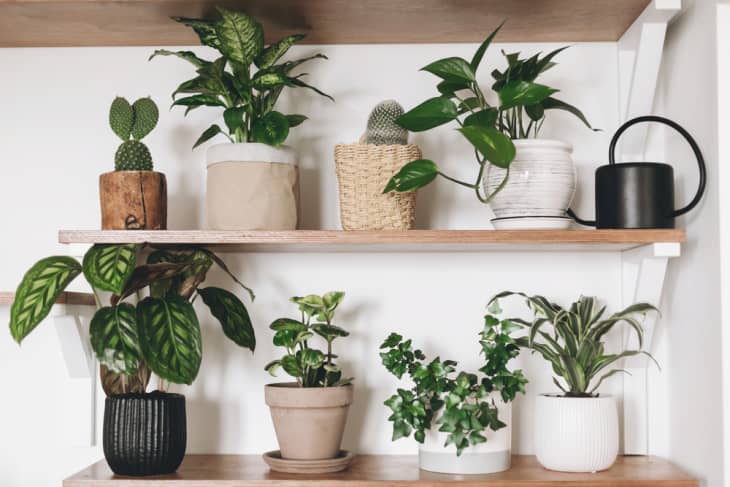 The peaceful red maranta prayer plant is 1-800.Flowers.com's 2021 Plant of the Year, getting its name from how its dark green leaves fold together at night, which look like praying hands. It's distinguished by a herringbone pattern, with eye-catching hints of red underneath that add to its unique look.
"Red Maranta Prayer Plants are a powerful reminder of just how far gratitude can go," Alfred Palomares, VP of merchandising at 1-800-Flowers and resident plant dad, said in a blog post tied to the announcement. They symbolize gratitude and respect, and were chosen to embody the hopes for a healthy, successful new year.  
The prayer plant's appeal goes beyond good looks—it's also easy to care for and purifies the air. It grows best in bright, indirect light, but can tolerate shade. Make sure you keep the soil moist, but don't overwater this plant. They like high humidity, so misting it frequently (especially during the dry winter months) is recommended. Propagating this plant is as easy as snipping off a lower portion.
As far as the 2021 Flower of the Year, the cheerful sunflower was chosen, symbolizing happiness and positive hopes. Their tendency to reposition themselves to face the sun is a good reminder to always look on the bright side of things.
Here's to hoping that the happy duo means a brighter 2021.