Here Are 2022's Best American Coffee Cities
We independently select these products—if you buy from one of our links, we may earn a commission. All prices were accurate at the time of publishing.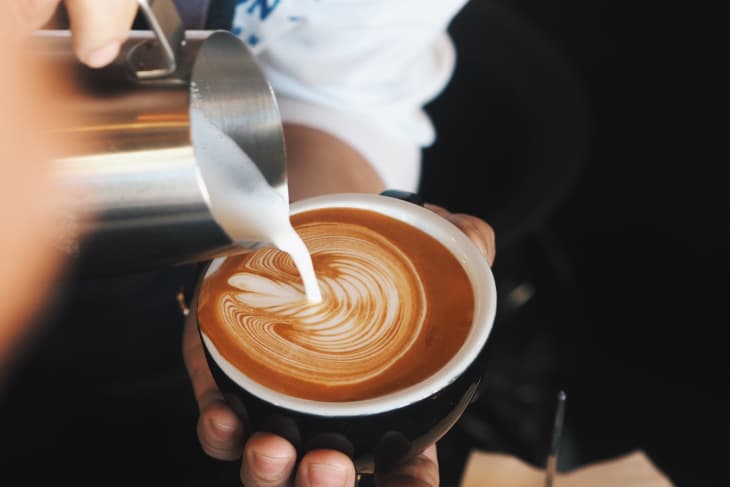 Coffee lovers, how does your local coffee scene measure up? In anticipation of National Coffee Day on October 1, personal-finance website WalletHub has released its report on 2022's Best Coffee Cities in America. In order to determine the country's best coffee scenes, the site compared the 100 largest American cities across 12 key indicators of strong coffee culture (from coffee-centric events to average coffee prices).
Coming in first place is San Francisco, California, which is home to the most affordable coffee shops with 4.5+ star ratings. The city also boasted the second-most coffee and tea manufacturers per capita, so Bay Area residents can enjoy a fresh cup of joe without breaking the bank.
In second place is Seattle, Washington — hardly surprising given that it's widely recognized as the coffee capital of the country. You can find the world's very first Starbucks in Pike Place Market, and enjoy a unique tasting experience at the nearby Starbucks Reserve Roastery. The Emerald City is also home to Espresso Vivace, cementing its place at the forefront of coffee culture.
Next up is Orlando, Florida, which has the most coffee shops, coffee houses, and cafés per capita out of any city in the U.S. If you're craving a sweet treat while you're there, you'll also be happy to know that Orlando has the third-most donut shops per capita.
Honolulu, Hawaii follows in fourth place, with the third-most coffee shops per capita and the fourth-most affordable coffee shops per capita. Getting your caffeine fix in paradise — what could be better?
Here's WalletHub's full list of the top 20 American cities for coffee lovers:
San Francisco, CA
Seattle, WA
Orlando, FL
Honolulu, HI
Portland, OR
Tampa, FL
Pittsburgh, PA
Miami, FL
Sacramento, CA
Denver, CO
New Orleans, LA
Boston, MA
San Diego, CA
Long Beach, CA
Chicago, IL
Los Angeles, CA
Cincinnati, OH
Atlanta, GA
Washington, DC
Austin, TX
But WalletHub's findings weren't limited to city rankings. The study also found that Miami and Hialeah, Florida have the lowest average price for a pack of coffee: $3.41. This price is 2.4 times lower than in Honolulu, which has the highest average price: $8.11
WalletHub also determined that Fremont, California has the highest average annual spending on coffee per household ($229.62), while Hialeah, Florida, has the lowest ($65.06).
You can view the full study here.