These 3D-Printed Buildings Are Made with Organic Material That Grows Plants
We independently select these products—if you buy from one of our links, we may earn a commission. All prices were accurate at the time of publishing.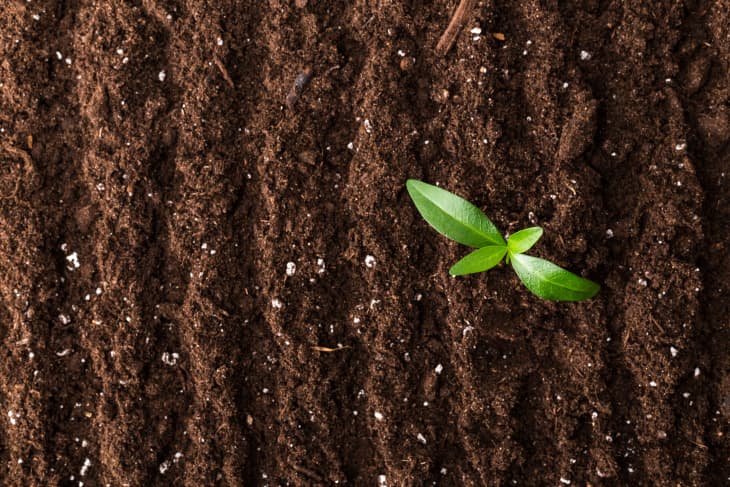 3D-printed buildings are on their way to becoming a new, sustainable norm for constructing new builds using less time, resources, and money. And one team of designers is taking the idea of 3D printed architecture to the next level by using a natural, raw mix of soil and seeds as the building material, creating a completely green structure.
Follow Topics for more like this
Follow for more stories like this
Presented at Jerusalem Design Week 2022, "To Grow a Building" gave visitors a glimpse into a future where buildings are constructed from completely organic materials like the sod houses from centuries ago.
"Imagine a world in which the buildings around us can be 3D printed from living materials. A world in which buildings will germinate, bloom, wither, produce new kinds of material, and finally return to the same soil from which they emerged," the project description reads on the Jerusalem Design Week 2022 website. "To Grow a Building is a performative lab space that uses 3D-printing technology in real time to create live structures."
Designers Elisheva Gillis, Gitit Linker, Danny Freedman, Noa Zermati, Adi Segal, Rebeca Partook, and Nof Nathansohn built a robotic arm linked to a computer that constructed 3D structures out of a soil-and-seed mixture. Then, when left to do their thing, these walls transform into a green facade and the root structures underneath provide extra strength to the build.
The team proposed that this robotic arm could be equipped with local soil and seeds to enhance that location's natural environments and habitats, which may be especially important when faced with the fallout of global warming.
"Instead of buildings made of concrete and steel, the project suggests an architecture that uses local soil and roots as structural elements. As the world faces an ecological crisis, the use of industrial and non-local is only increasing," the description continues. "To Grow a Building presents a new approach of integrating flora into the design process, by developing a novel material for 3D printing, through which seeding is an inseparable part of the fabrication process."
You can check out photos from the presentation over at DesignBoom.