3D-Printed Wood Could Quite Literally Save the Trees
We independently select these products—if you buy from one of our links, we may earn a commission. All prices were accurate at the time of publishing.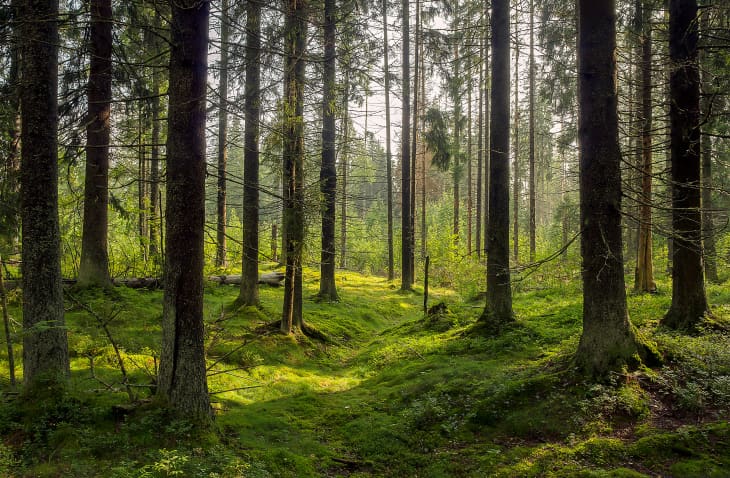 With 3D printed homes becoming an affordable and fast option in tackling the housing crisis in America, scientists have been dreaming up new ways to make the entire homebuilding industry even more sustainable using the technology. And thanks to a discovery made by scientists at the Massachusetts Institute of Technology (MIT), 3D-printed wood could mean the end of deforestation.
According to a report from the Food and Agricultural Organization of the United Nations, between 2015 and 2020, deforestation was estimated at about 10 million hectares per year. Agriculture is the main cause of mass deforestation, but logging — both legal and illegal — for purposes of building, paper making, and more, is the second largest cause. And deforestation means the devastation of natural ecosystems, plants, and animals that called those hectares home.
Scientists affiliated with MIT and the Charles Stark Draper Library first began experimenting with cells from the Zinnia elegans (aka the zinnia plant) to see if living cells could be lab-grown and customized into a wood-like material that can be used to build — similar to how scientists can already engineer animal cells to grow into tissue-like formations.
"In the human body, you have hormones that determine how your cells develop and how certain traits emerge. In the same way, by changing the hormone concentrations in the nutrient broth, the plant cells respond differently," the study's author Ashley Beckwith told MIT News. "Just by manipulating these tiny chemical quantities, we can elicit pretty dramatic changes in terms of the physical outcomes."
The team was able to influence the zinnia cells to grow in a way that created a stiffer and denser final plant product. And by using a 3D bioprinter, scientists can grow this plant material in ways that aren't found in nature, and do so without producing waste.
While these new findings are exciting and point to a future with less deforestation, some 3D-printing companies, like Forust, are already fighting back against logging by transforming wood waste into 3D-printing material that can be used to precisely print houses and furniture without producing more waste.
We may have a long way to go before deforestation is no longer a major threat to natural ecosystems, but 3D-printed wood is a promising start to building a greener future.