5 Online Resources for the Mindful Pet Owner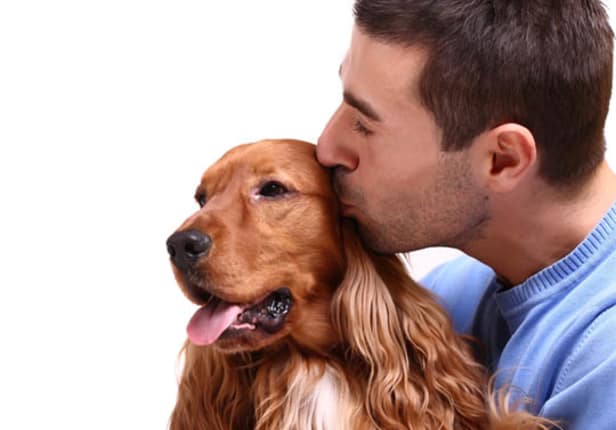 Though we love our pets, providing the best for them can sometimes be difficult due to limited local resources or the high cost of green animal products. That's why we rounded up these convenient, online sources for helping your companion animals live the best life possible. From places to look for products and information on maintaining a healthier home to sites for improving your pet's diet, throw a dog a bone and check out these five great resources for enhancing your pets well-being.
Grateful Pet
This Florida-based husband and wife duo feel that our four four-legged companions deserve the same level of love, care and attention as any other member of the family—and that's why they encourage you to pay close attention to what you put in their bellies. With a wide selection of raw foods ready for shipping, you can play chef for your pet to ensure a healthier diet.
The Green Pet Shop
This Earth-friendly pet shop is well stocked with products that are innovative, affordable, and most importantly, mindful of both your pet's health as well as the environment. From recyclable litter boxes to biodegradable waste bags, The Green Pet Shop is an excellent resource for loving pet owners.
HerbTrader.com
This company has an enormous selection of green supplies for the home, including safe remedies, bathing, and flea-and-tick products. Also check out their list of natural cleaning supplies for maintaining a greener living space for both you and your animals.
Hip Green Pet
For apparel, bedding, toys and more, check out this e-retailer dedicated to reducing their carbon footprint while offering a wide selection of products that are completely non-toxic. This Rochester-based company only stocks domestically produced goods and also donates a portion of their proceeds to causes supporting small businesses.
ASPCA
We rounded up a list of non-toxic house plants you can be sure are animal-friendly. But you should also bookmark this list from the ASPCA for a full reference of plants with which your pets can peacefully coexist. As the first humane organization in the Western Hemisphere, the ASPCA's website is also a great site to keep on hand for other resources regarding animal rescue efforts, laws and more.
Image: Shutterstock