50+ DIY Project Ideas for the Bedroom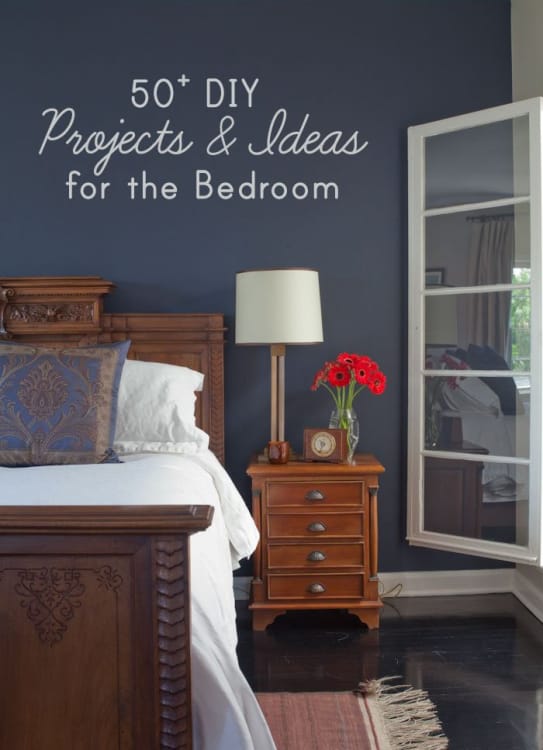 When you're renovating, redecorating or simply sprucing up your home, it can get really overwhelming to take on too much at once. So let's pare it down and fully focus on one room — the bedroom. Here are 50 plus DIY project ideas to get you started on the journey to a beautiful sanctuary, from super quick and easy to worth-the-effort challenges:
Headboards can be as easy as painting a rectangle on the wall or as complicated as building a structure out of a fireplace mantel. Whatever your project level may be, there is something out there for you.
Lighting is one of the most important aspects of a bedroom. Creating different moods in the space makes for a calming and relaxing atmosphere.
Rugs are always a welcome accent in any room.
Pillows can be switched in and out all year long when you need a little visual refresh.
House Tour Inspiration: Last but not least, check out these great DIY bedroom projects from the talented folks who have so graciously shared their homes with us.
Re-edited from a post originally published 2.20.13 - DF