6 Picks From Lennon & Maisy for PBteen That Will Work in an Adult Space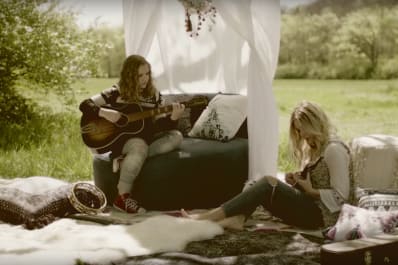 (Image credit: PBteen)
Singing sisters & Nashville stars Lennon & Maisy designed a 50-piece capsule collection for PBteen that just launched this month. Now that it's all here, we're back with our top picks from the colorful, pattern-filled, boho-inspired collaboration that'll work in your adult pad.
Maxwell is heading to Nashville to interview Lennon & Maisy! Tune in today—Thursday, July 28 at 3pm ET on
Facebook Live
.
While the collection is targeted to teens, a) we love shopping kids' stores, and b) a lot of this stuff would be perfect for adding color and texture to an adult space, as well.
Here are some of our favorite finds:
Check out the whole Lennon & Maisy collection at PBteen.