7-Eleven to Deliver Via Postmates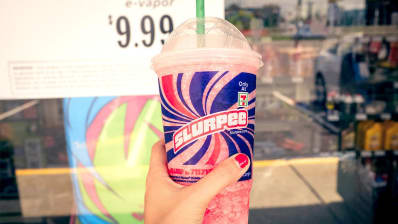 (Image credit: Flickr user messicanbeer via Fast Company)
You really can get anything via delivery app Postmates—even Slurpees. 7-Eleven is testing delivery in a few cities, with rollout to more coming by the end of the year.
While some locations and foreign outposts have offered delivery before, this is the first official initiative in the US.
Locations in San Francisco and Oakland locations are currently offering the service, and the company expects delivery to be available in Austin, New York, Los Angeles, Washington, D.C., and Chicago by the end of 2015.