The '90s Trends That Real Estate Agents Actually Love Seeing
We
independently
select these products—if you buy from one of our links, we may earn a commission. All prices were accurate at the time of publishing.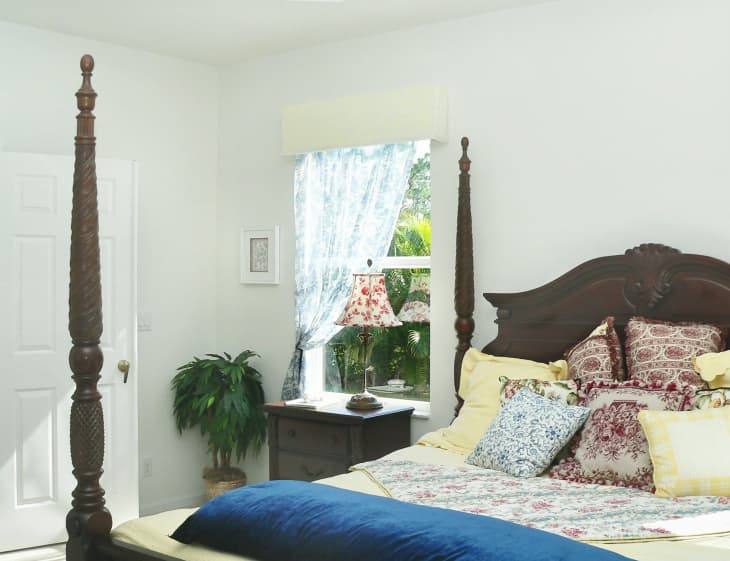 When I think of the classic '90s home, I think of the house where I grew up. Its decor has evolved with the times, but the recognizable traits of that decade remain — a gridlike layout similar to other houses on the block, massive windows, built-in storage, and more space than our family of four ever needed. 
While the pandemic rages on and many folks continue trading city life for suburban living, real estate agents are showing more and more '90s home listings. And as it turns out, house hunters and experts alike are loving what they see: big, blank canvases that demand bold design. 
Seattle-based realtor Sarah Georger-Clark with Metropolist explains, "They started building these suburbs in the '90s when building materials were less expensive and people wanted that 'Fresh Prince of Bel-Air' look." Open-concept kitchens, multiple living spaces, media rooms, and gargantuan bedrooms followed. When styling the generous spaces, '90s designers delighted in the details, introducing the patterns, textures, and textiles that became iconic during the era. As new buyers transform some dated aspects of '90s homes, experts encourage homeowners to consider the trends that worked so well during the decade.  
With massive windows conveying ample natural light, designers leaned into drapery. "Window treatments were huge in the '90s and I feel like nobody ever talked about them or thought about them in the past five years, but I'm starting to see more people talk about curtains and window treatments more so than I've ever seen before," Georger-Clark says. She finds major inspiration in interior designer Sarah Sherman Samuel, the genius behind Mandy Moore's home renovation and to-die-for drapery.
Maximalist frills and fabrics complement spacious bedrooms in other classic ways. Chicago-based realtor Amy Wu's favorite find in home tours? Canopy beds. "As a child, I always wanted a canopy bed. I guess I also wanted to be a princess. When done correctly, I think that a canopy bed can elevate the vibe of a bedroom significantly," Wu says.
Bed canopies help anchor the focal point of the room, while moderating the light from statement windows. "From a design perspective, canopy beds work best in large-sized bedrooms with high ceilings. If you choose to add curtains [to the bed], just make sure that they are light, flowy, and neutral in color," Wu says.
Real estate agents love seeing other types of home statements straight from the '90s, too. Georger-Clark particularly likes seeing "Any kind of wallpaper — lots of wallpaper, murals, and textured walls." Floral designs, pastels, and the purple/lavender/mauve palette are throwbacks she's seen trending lately in listings. Stenciled prints and creatively sponged walls are popping up again as well. Georger-Clark likens it to another major trend, sharing, "Lots of tapestry and textures and kind of that grandmillennial look — that is '90s. That is totally '90s." 
Throwback florals, generous fabrics, and accented windows help cavernous houses feel more like home. When applied moderately, these '90s textiles and textures can also breathe new-nineties life into smaller spaces. No matter what, real estate experts are eager to see more of these luxurious details in open spaces.