A Fresh Look at Tartan Plaid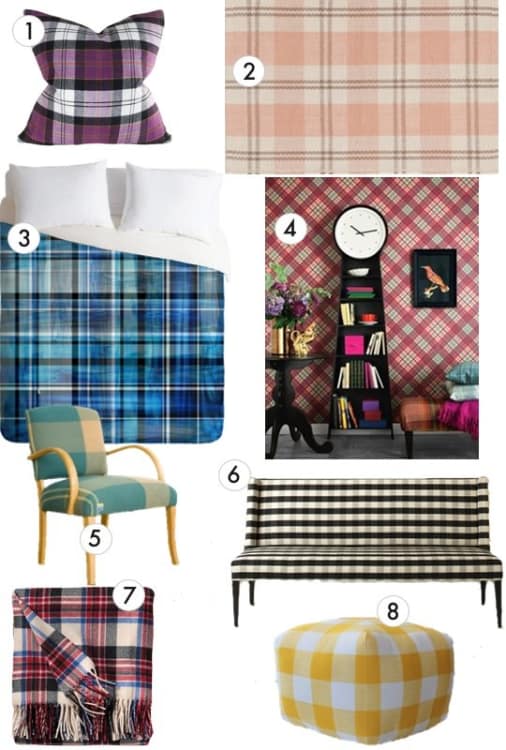 Maybe it was all those years of having to wear a school uniform, but I was off plaid for a long time. After years spent avoiding anything remotely tartan, I've started noticing fresh new interpretations that range from bold and dramatic to soft and pretty.
Fun fact that I learned in Edinburgh years ago from a kindly shopkeeper: "Plaid" is actually just a term for gathered material, like "blanket"; tartan is the pattern of interlocking stripes that we often refer to as plaid.
Fun fact that I learned years ago (but forgot) from Vivienne Westwood's designs: tartan doesn't have to mean ultra-traditional. It can be toyed with in all kinds of exciting ways.
Fun fact that I learned more recently while perusing Chicago-based shop Brimfield (a local haven of tartans): a little tartan can make any room look smart and feel warm.