A Rocking Holiday Party, Three Ways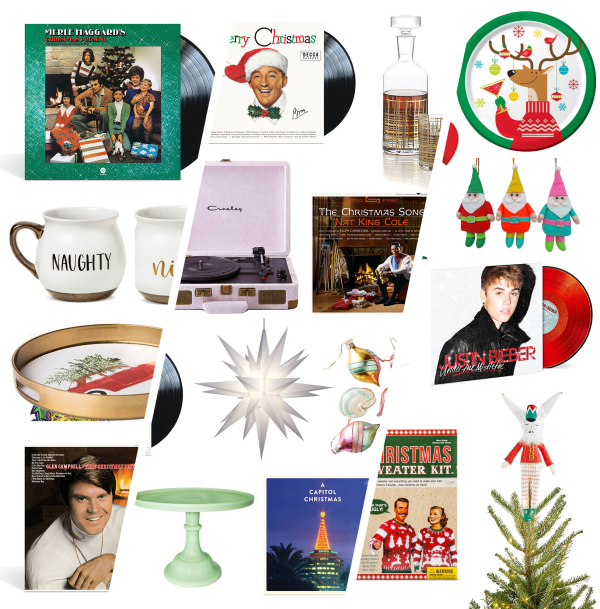 Music can make or break a holiday party — nothing kills conversation like chamber renditions of somber carols (a lesson we still refer to as the Silent Night of 2012). A good holiday party playlist has popular musicians singing good holiday tunes, the ones performed by musicians you already love. Universal Music has an amazing selection of modern holiday hits, from rock stars like Rod Stewart and the Beach Boys to Motown icons like Stevie Wonder and the Supremes, plus young stars like Justin Bieber and Ariana Grande.
These tunes are so great that you can actually build a whole party — or three — around them. So we did! We dove into Universal's deep catalog to create three themed parties. Take a listen to the Christmas Playlist as you explore our ideas – which party do you want to throw this season?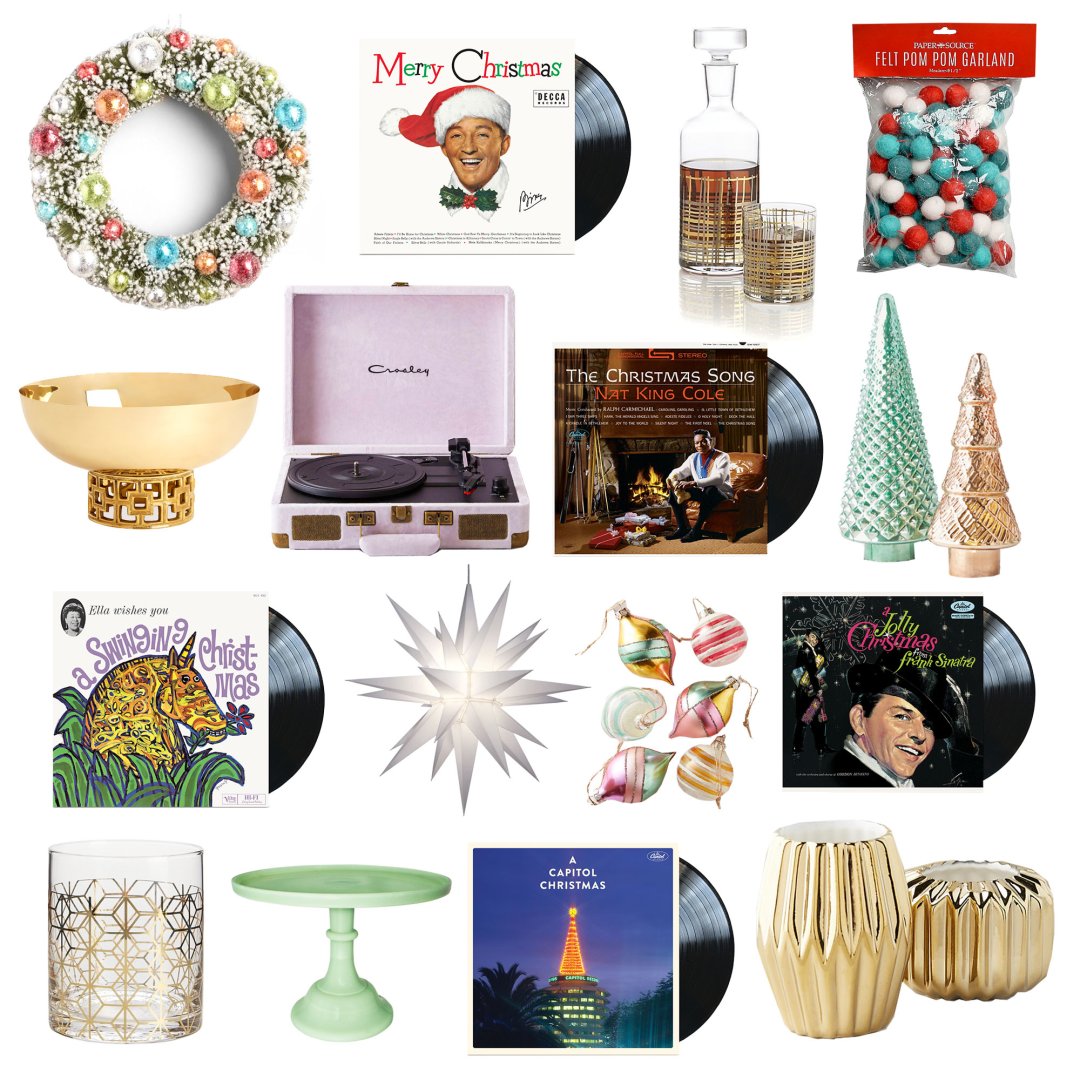 Classic Cocktail Christmas
A lineup of timeless crooners like Frank Sinatra (A Jolly Christmas), Nat King Cole (The Christmas Song), Dean Martin (Winter Romance), and Ella Fitzgerald (Ella Wishes You a Swingin' Christmas) set the mood for a chic midcentury evening. Or get the sampler platter of icons, Joyful Jazz! Christmas with Verve. Their iconic tunes call for decor with geometric lines, retro flair and just the right amount of shine. Shrimp cocktail and a French onion dip bring in the right culinary notes for the savories, and you must – MUST – serve a gelatin mold.
Host gift idea: Consider more classic titles in celebration of Capitol Records' 75th anniversary like Frank Sinatra's Come Fly with Me and Nat King Cole's Live at The Sands.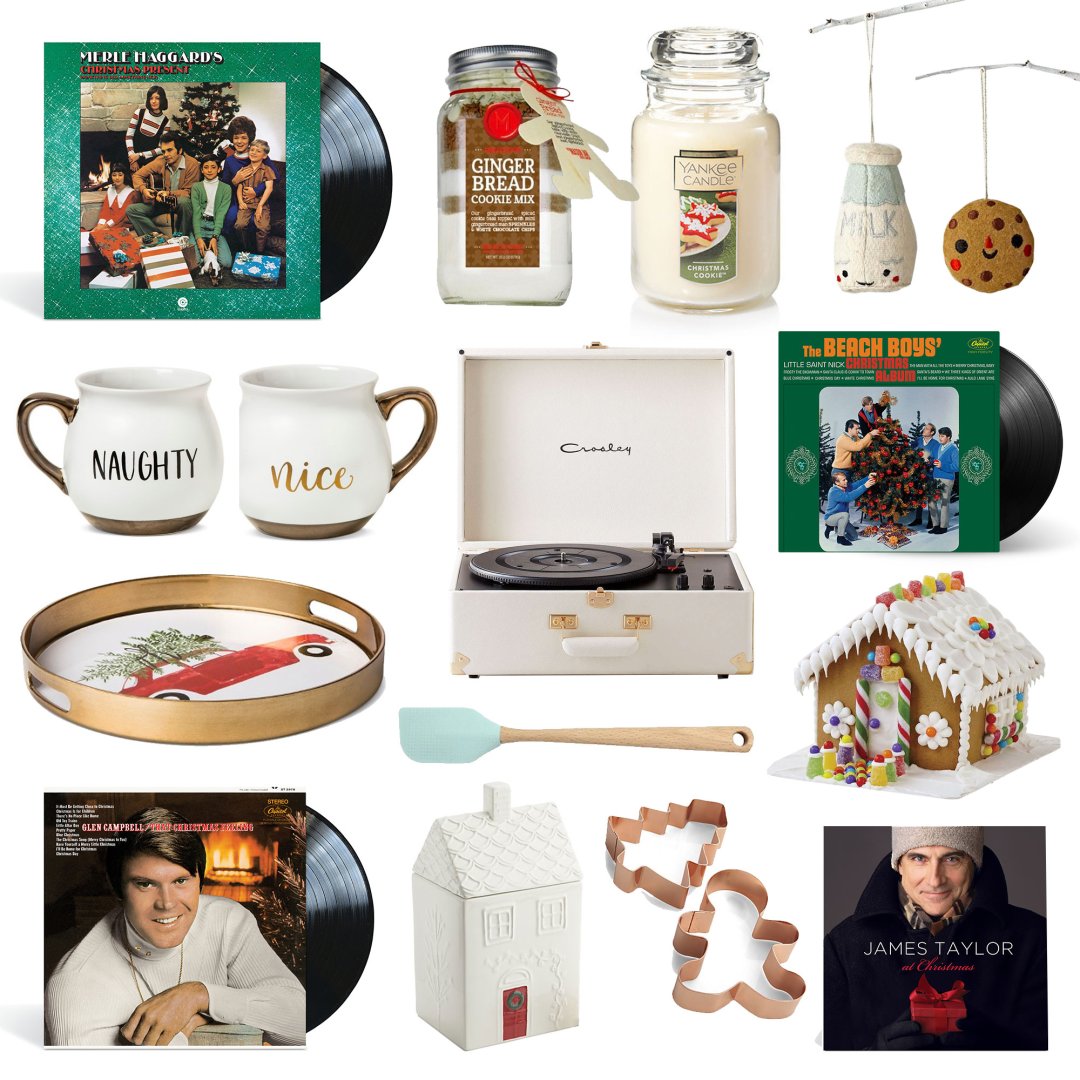 A Cookie Making Party
Sugar cookies, gingerbread men, or even gingerbread houses: Get the gang together and give them something to do. Make the dough ahead — or take a store-bought shortcut — then bake in batches throughout the party for an olfactory sensation. The essential ingredient of this party is creativity; 10 guests will give you 100 ideas of what the perfect Christmas cookie is. To stimulate people's imagination, make the playlist a smorgasbord of hits: a little Beach Boys, some James Taylor (James Taylor at Christmas), mix in some Merle Haggard (Christmas Present), and don't forget Motown (The Ultimate Motown Christmas Collection). Then send 'em out singing with a delicious sack of party favors.
Host gift idea: Check out The Beach Boys' Pet Sounds 50th Anniversary Edition, Glen Campbell's By the Time I Get to Phoenix, and Merle Haggard's Mama Tried.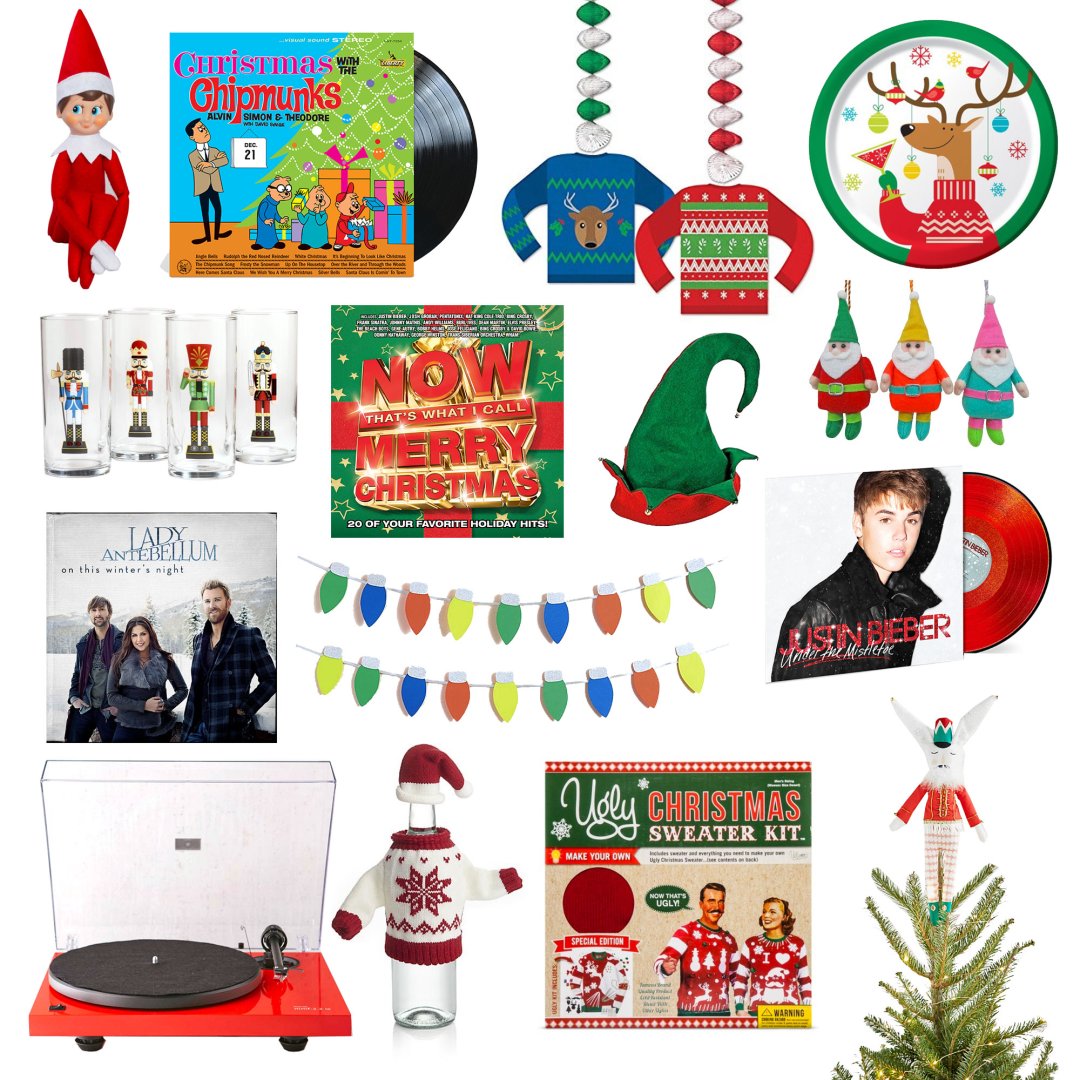 Christmas Sweater Party
Christmas sweaters and pop music make an unbeatable duo, like peanut butter and jelly or frankincense and myrrh. Think artists that are nothing but perky fun: James Brown (Soulful Christmas), Rod Stewart (Merry Christmas, Baby), Justin Bieber (Under the Mistletoe), or — like those sweaters that full-on commit, the ones with working lights — the many artists of NOW Merry Christmas. It's a little bit retro, a little bit today. The theme here is ultimately blatant, unapologetic Christmas in all its glory, so don't overthink the decor; if it makes you happy, it's in.
Need an idea for the White Elephant gift exchange? Check out NOW 60 featuring Ariana Grande, Katy Perry, X Ambassadors, and more, and a variety of great music options from The Beatles and Johnny Cash to Imagine Dragons and Sam Hunt here.
Ready to jam? Hit play on Universal's Christmas Spotify playlist, then check out their store for the best gift ideas and holiday vinyl here. The gift of music can save any holiday party or awkward family moment.
This post is sponsored by Universal Music.
Thank you for supporting the brands that make Apartment Therapy possible.
Comments have been disabled.