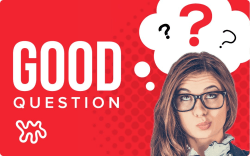 Q: Help me pick the best rug, Apartment Therapy! I'm redecorating my living room from girly chic to something more boy-friendly, as my man friend is moving in. I have settled on new grey and burnt orange pillows (the gold and cotton were already here) for a manlier look, but I just don't know what to do for a rug...
My white brick fireplace in the corner has silver, gold, and white accents and the TV stand is a dark, dark IKEA brown. I want to keep it modern and youthful, with a relaxed but cool vibe. I've thought black and white, Persian, grey, woven- but I just don't know what will look best. Thanks for the help! -Sent by Faryn
Editor: Faryn, I'll leave the rug recommendations to your fellow readers but I wanted to tell you that I think your living room looks fantastic so far! Readers, if you could dream-decorate Faryn's place, what kind of rug and/or any other design elements would you add?
• Have a question for our community? Send us yours with a photo or two attached (questions with photos get answered first).