A Single Christmas Tree in New York City Can Cost As Much As $6,500
We independently select these products—if you buy from one of our links, we may earn a commission. All prices were accurate at the time of publishing.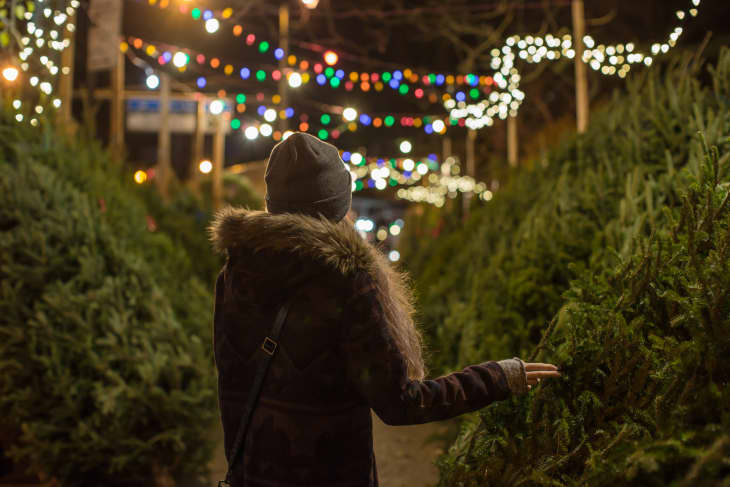 A regular Christmas tree, even a small one, can be expensive enough. But apparently those of us who find $100 trees a splurge have only seen a fraction of how pricey they can be. According to the New York Post, a single Christmas tree can cost up to $6,500—and people are actually buying them. Call us naive, but our minds are blown.
Follow Topics for more like this
Follow for more stories like this
The trees in question are 20-foot Fraser firs from Soho Trees, and this article from the New York Post calls them the most expensive trees they've found in the city so far. The $6,500 covers the tree itself plus delivery and installation, which are no small matters for a tree of that size.
The sales manager at Soho Trees, Scott Lechner, says the Christmas trees—which for many of us cost as much as several months' worth of rent—do have a market. "We're sold out," he told the Post, adding that the 20-footers often end up in lobbies and penthouses.
The same article covers others of Manhattan's most costly trees, including $2,000, 20-foot Frasers at Tree Riders NYC in East Village and $1,600, 16-foot ones at Tyler's Trees in Midtown.
Christmas tree experts interviewed for the article mention two factors driving up the cost of Fraser firs this year: After the 2008 economic crash, fewer of them were planted, which means fewer reaching maturity now, and big-box stores like Home Depot can afford to buy a larger quantity of the trees at once and sell them at a lower price than independently owned lots can.
"It's killing us," said Vendor Heather Neville, whose business is called NYC Tree Lady. "They don't make a living off Christmas trees, but we do."
You can read the whole article on the New York Post here.