This New TV Show Aims to Relax You with the Voices of Keanu Reeves, Idris Elba, and Nicole Kidman
We
independently
select these products—if you buy from one of our links, we may earn a commission. All prices were accurate at the time of publishing.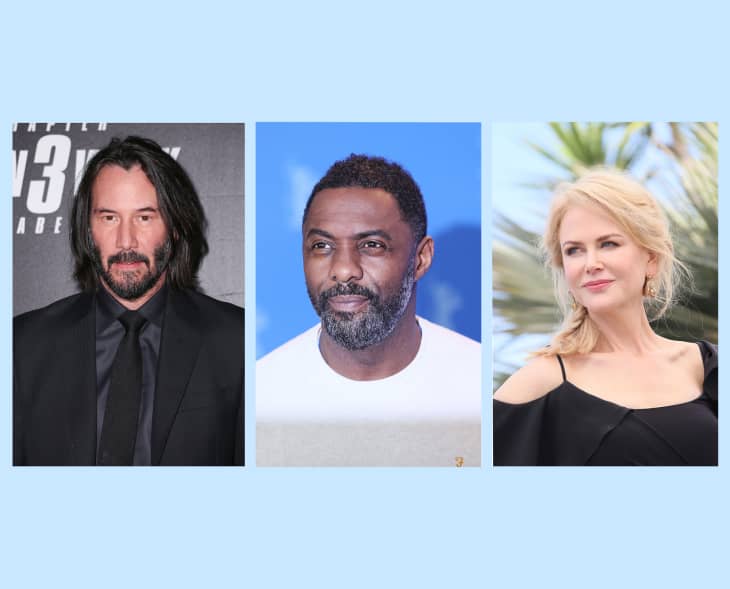 A TV show based on a relaxation app doesn't exactly sound like the most exciting program ever. However, that's just the point—it's meant to be anything but stimulating. A timely antidote to a surplus of real-life drama, HBO Max recently announced that they're working on producing a new relaxation themed TV series called "A World of Calm" that's voiced by the dulcet tones of a star-studded cast.
This new ten-part series will be based on Calm, a popular meditation, sleep, and relaxation app. Billing itself as "a timely antidote for our modern lives," the show is set to feature half-hour episodes that promise to "take audiences on an immersive visual journey into another world." To help create quality relaxation experiences for viewers, the series is set to be co-produced by both Calm and Nutopia (well known for their nature programming with channels like National Geographic). 
For viewers, including myself, the chance to listen to Keanu Reeves—who might just be the world's most endearing celebrity—reading a relaxing narrative is a big part of the show's appeal. However, "A World of Calm" will also feature contributions from other big names, including Idris Elba, Lucy Liu, and Nicole Kidman. These celebrities will use their well-tuned speaking skills to take listeners through what HBO describes as "scientifically-engineered narratives" designed to invoke a state of calm mindfulness. With so much negative news out there, the show's announcement is well-timed. 
But the question is, how will a meditation app work as a TV show? Calm app co-founder and co-CEO Michael Acton Smith recently stated that while Calm started as a meditation app, the brand has evolved into so much more. "We are delighted to bring the magic behind our audio Sleep Stories to the screen for the first time," Smith said. "These experiences are visual Valium and will help people relax and unwind during these stressful times."
A release date hasn't been announced just yet. However, if you can't wait for the show to come out, you can check out some fantastic sleep stories from Calm on YouTube. My favorite has to be this story about lavender that's narrated by the British actor Stephen Fry—something I've found myself listening to more and more in recent days.