Keep Your Cool: Air Conditioning 101
We independently select these products—if you buy from one of our links, we may earn a commission. All prices were accurate at the time of publishing.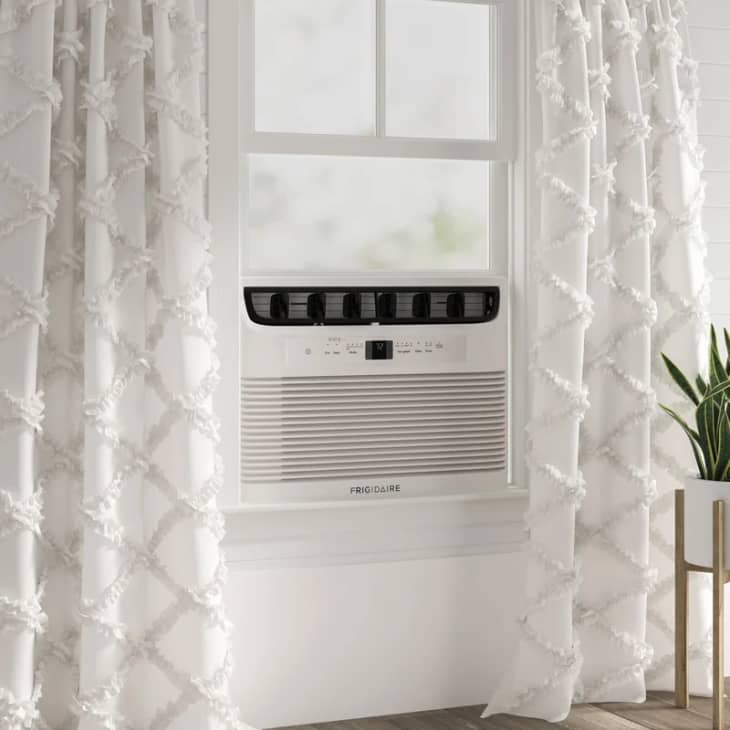 Hot summer? If it looks like temps will continue to stay on the upper end of the thermometer for awhile, it's safe to say that your air conditioning unit will be getting good use.
Follow Topics for more like this
Follow for more stories like this
Using your air conditioner effectively, balancing comfortable temperature with energy use and effectiveness can be daunting, especially for those still wondering what type of AC unit is best for their room (size vs. power). We take a look at a few tips on how to beat the heat. save money, and discuss the different type of units worth considering.
How To Use Your Air Conditioner Most Effectively

Keep your thermostat between above 72º and below 82º to conserve energy. Setting the thermostat to 56º does not make your AC work faster or harder to cool you down, and is a waste of energy.

Purchase a machine that is the right size for the space you want to cool. The bigger machine is not always the best. EnergyStar has this helpful chart for picking out a properly sized AC unit.

Check filters monthly, replace when necessary to keep air flow at fullest.

Check the coils of your indoor/outdoor unit, because they attract dust, and dust will lead to poor performance.

Close off the rooms you are not using and close their ducts. The less room you have to cool, the better.

Avoid using a humidifier while the AC is running. This just makes the AC work harder.

Keep your thermostat away from high-energy appliances like TVs or computers, because the thermostat will pick up on their heat reading and run longer than necessary.

if you're in the mood for some DIY, seal up all of the air leaks around the house, since this is a big waste of AC/heating energy in summer and winter.
What Type of Air Conditioner is Right for You?
Window Air Conditioner: As the name suggests, these types of air conditioners will sit in your window and are similar to their cousin, the Wall Mounted AC. Window AC units are usually made for double-hung windows, are generally the cheapest option, are the easiest to install, and are easy to measure. They can also be easily removed when the heat season is over.
Good For: Apartments, Dorms, Renters
Product Suggestions:
Wall Mounted Air Conditioner: A close cousin to the Window AC, the Wall Mounted AC will require you to have a hole cut into your wall. While a hassle to install, they are usually the easiest to remove and repair and range around the same price as the Window AC.
Good For: Home Owners, Renters (but talk to the owner first!)
Product Suggestions:

Portable Air Conditioner: Big and bulky, you don't have to do any kind of installation and can be wheeled around your living space as needed, but they'll cost you more than a Window or Wall Mounted unit for the convenience.
Good For: Apartments, Dorms, Renters, Home Owners
Product Suggestions:

Central Air Conditioner: While you can get either Split-System or a Packaged Unit, theseare the big metal boxes you either see in one's backyard or on the rooftops of buildings. Central ACs are generally more efficient then the previously mentioned types, are usually out of sight and hearing, but will cost the most money for the unit and the installation. Call your local Central Air company to find out the best unit and price for your home. They will be able to install your Central AC unit properly according to your city/state guidelines.
Good For: Home Owners who live in high-temp areas