Alice, Is There A Right Time To Move In Together?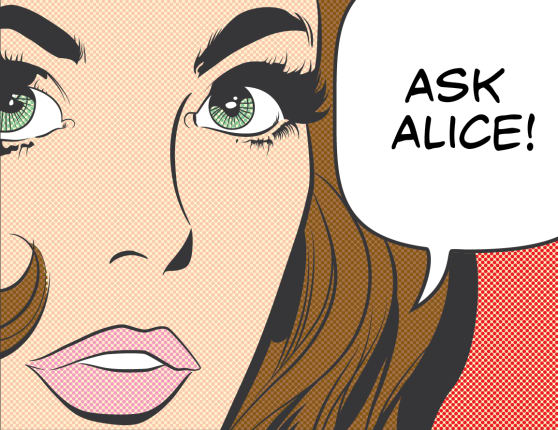 (Image credit: Shutterstock / Allard Laban)
Dear Alice,
My boyfriend and I live very close to each other, and over the past month I've just sort of stopped going home. I've been slowly moving my essentials to his place and now he's suggesting I Airbnb or sublet my apartment until my lease is up and move all my things over. I love him, I love coming home to him every day, and our home is incredibly happy. However, we've been dating less than a year and a small part of me is wondering if this is a good idea. Even though it's been a very easy and organic transition, I spent years fighting to get away from roommates and to live alone. My tiny little studio represents a lot of struggle and achievement for me, but paying rent on a space that's unused also seems unwise.
I've never lived with a significant other before and I'm in uncharted waters here, I just don't know what's the love drugs and what is actually rational. Not to mention I'm a modern, strong, independent young lady living in NYC: we simply do not move in with our boyfriends of less than a year, that's insane. I'm a planner and a to-do list maker by nature, and while this wasn't on the Goals for This Year list, can "it just works, I'm happy, and I want this" possibly be good enough reasons to let go of my apartment? Is there a magical formula for when it's ok to move in together?

Thanks,
Too Good to be True
Dear TGTBT,
There is no magic formula (wouldn't THAT be nice?) for love and it does sound like you're truly in love so yay you. But remember, love has many different stages and transitioning from the "being in love" stage to the "living together" stage is a big deal. I know it seems like you already live together because you keep some clothes and moisturizer at his place, but in fact, you don't. There is a HUGE difference between spending all your time at someone else's house (while still having somewhere to go if need be ) and moving in.
It's so awesome that this all feels natural and meant to be and that's how it's supposed to feel, but that doesn't mean you need to rush. In fact, it's exactly why you DON'T need to rush. If you're both really in it for the long haul, you will be living together forever anyway.
I sense that you feel like you're finally getting to a place in your life where everything's falling into place. Not just with your guy but with yourself. Isn't it nice to feel like you can let go of some of your "goals for this year "and just finally appreciate your day-to-day? My gut is telling me that you are feeling so happy and that you want to ride the wave and grab more, more, more, but it's totally okay to just settle in to where you are now. Don't you just want to enjoy this for a minute?
You seem like a cool chick who has her shit together so think about why you're overthinking this. I suspect the reason you even came to me with this question is not because this isn't the guy for you or you shouldn't move in eventually, but because you want to hold on to what you built for yourself a little longer. That's completely fine to do! My advice is to slow down a little. Your happiness isn't going anywhere so don't feel like you need to stock up.
Love,
Alice
Have a stumper for Alice? Submit your own question about life at home to advice@apartmenttherapy.com
Apartment Therapy supports our readers with carefully chosen product recommendations to improve life at home. You support us through our independently chosen links, many of which earn us a commission.