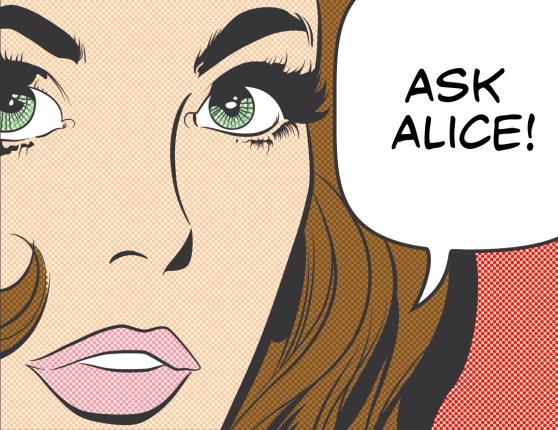 (Image credit: Shutterstock / Allard Laban)
Dear Alice,
My boyfriend and I just moved in together and it is NOT going well. He's a slob and it's driving me up the wall. He thinks nothing of leaving dishes in the sink for days and opening packages and leaving the wrapping all over the counter when the trash can is right there! The most frustrating part is that he doesn't see the problem — he doesn't care if things are messy. Since I DO care, I wind up cleaning up after him just to get the house to a normal state. I'm really starting to resent him and it's affecting our relationship. How do I get him to be tidier?
Sincerely,
Stressy Messy
Dear Stressy Messy,
So the first thing I noticed about your note is that you seem to think there is just one right way to live — yours. You said you have to clean up to get things back to "normal," but consider that his normal is different from yours. That's the thing about living together: you discover the real truth about who that person is and you may not always like it.
Let me venture a guess that you've already tried some things to "get him to be tidier." Things like pointing out everything that he leaves on the counter (you know, to cure him of his misconception that this is his home, too). I'll bet all that accomplished was plenty of fighting and a (still) messy house. The bad news is that, short of taking away his allowance, you can't "make" him be any way that he doesn't want to be.
That's not to say that there's no hope of you finding a middle ground, but notice that I said "middle" ground which means that you will have to do some moving towards the middle, too.
Start by checking your tone because no one will respond well to an already-angry person. Then, explain that it's really hard for you to exist in a messy space and could you both work together to establish some guidelines about clutter and mess and what needs to get done when. Since he's clearly fine with messiness, he will be making these concessions for you. Because he loves you. Just like you will bite your tongue about his sloppiness, because you love him.
Time is your friend here. Living together is always hardest at the beginning, especially if you were both living solo before. It can be pretty jarring, no matter how strong your relationship is. You need time to smooth things over and adapt to each others' habits.
Finally, if you can afford it, a professional cleaner is a great idea. There are a lot of things about living together that are difficult and if you can take one of them away, you should, even if it's just for a while. You can both contribute to the "cleaning fund" and each feel like you got what you wanted.
Love,
Alice
Have a stumper for Alice? Submit your own question about life at home to advice@apartmenttherapy.com
Apartment Therapy supports our readers with carefully chosen product recommendations to improve life at home. You support us through our independently chosen links, many of which earn us a commission.