Alice, My Relatives Won't Take Off Their Shoes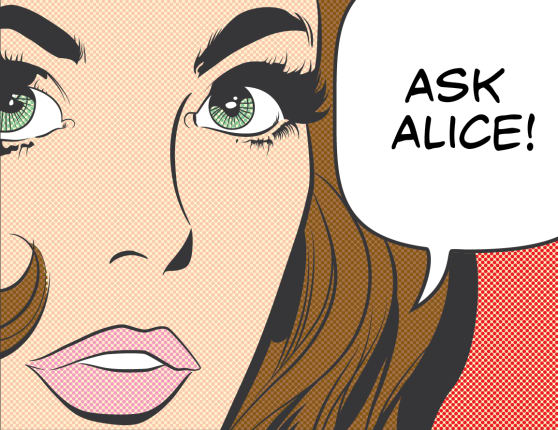 (Image credit: Shutterstock / Allard Laban)
Dear Alice,
My husband and I can't get either his parents or my parents to stop wearing their shoes in our living room (which is also our son's play space). We bluntly ask them to take their shoes off, and they usually say, "oh, of course," and then inexplicably wear them into the living room and take them off there.
Sometimes we get "oh, I'm only staying a minute," and the shoes stay on the whole time (which is –needless to say –not a minute). Nothing is sacred. Regardless of the weather outside, they have stepped on our baby's lambskin, his play mat, a handmade quilt, brand new rugs, etc. with their outdoor shoes. Our dude is a year old now and he finds every tiny speck on the rug and puts it in his mouth. I vacuum at least once a day so the rugs are SPOTLESS most of the time.
My parents visited for his birthday and I actually tried to physically corral them with my body in the entryway while I asked them, "could you take off your shoes, HERE, please?" We live in an area where shoes off in homes is the norm, and these are the very people who RAISED US TO TAKE OFF OUR SHOES AT THE DOOR; it definitely should not be a surprise to them that ours is a shoes-off household. You would think they could plan their footwear accordingly. You can bet we take our shoes off at their homes, as per their expectations.
We have organized our entryway so that it is very clear where you should put your shoes. I really don't want to tell both sets of grandparents that they can't visit their grandson in our home, over something as trivial as them not taking off their shoes. This really sours every visit, though. What should I do?
Thanks!
Clean Living
Dear Clean,
Wow, that does sound incredibly frustrating, especially since you don't really understand why they're resisting your policy (since they themselves subscribe to the same ideals). But let's not worry about motives, let's focus on action.
Whatever your family's feelings are about shoes off or on in the house, the fact remains that they are coming into your home and therefore should respect your rules. It sounds like you've done all you can in the moment and to no avail. I think it's time to take a next step: a preemptive strike.
Before their next visit, either call them on the phone or write an email and explain that you're concerned about dirt in the living room because your son is at that lick-the-floor age so you and your husband have decided that all visitors need to immediately remove their shoes at the door. Suggest that they bring along a pair of slippers or house shoes to put on if they want (and maybe leave them at your house if they visit often).
Clearly, you've already made this request in person but now, the next time they ignore you or start to walk past you with shoes, you can say, "Mom, we've already discussed this! You need to take off your shoes, remember? It's really important to me."
Best of luck.
Love, Alice
Have a stumper for Alice? Submit your own question about life at home to advice@apartmenttherapy.com
Apartment Therapy supports our readers with carefully chosen product recommendations to improve life at home. You support us through our independently chosen links, many of which earn us a commission.