All The Single Ladies: The Fastest Growing Group of Home Buyers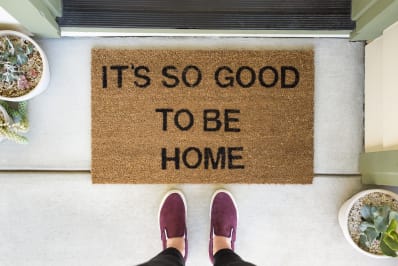 (Image credit: Amy Covington/Stocksy)
The results are in: Single ladies are no longer waiting for you to put a ring on it before jumping into the real estate market (among other things). A new study shows that unmarried women are actually the fastest growing group of home buyers in the U.S. this year, a cohort investing in the greatest numbers since 2011.
Right behind married couples, the group of people most likely to buy real estate in the U.S. right now are single women, according to the recent released 2017 profile of home buyers from the National Association of Realtors' annual report.
Now making up 18 percent of all home buyers, single women are the second most common household buyer type behind married couples (at 65 percent of all home buyers), says Realtor.org. Single men, on the other hand, aren't as likely to buy alone: for the second consecutive year, the overall share of single male buyers was just 7 percent, right below unmarried couples at 8 percent.
Back in January, Bloomberg featured an in-depth profile of several single women who were "skipping the spouse and just buying the house" — picking up early on the growing trend of unmarried ladies who are investing in their own homes at twice the rate of unmarried men. And all this in the midst of financial times in which women "earn less than their male counterparts, pay harsher workplace penalties for pursuing parenthood, struggle more with debt, and save less for retirement."
Why settle for the "she-shed" (gag) when you can have the whole condo? Though single women have been outpacing single men in home ownership since 1981, according to the NAR, the gap has widened every year — despite the continuing wage gap between men's and women's salaries, even though women now make up the majority of the workforce for the first time, reports The Atlantic.
Real estate is just the first area to reflect trends by the numbers: According to The Economist, "single women are reshaping America from marriage to politics to the economy."