Aly Raisman Has Gone From Olympic Gold Medalist To Plant Guru
We
independently
select these products—if you buy from one of our links, we may earn a commission. All prices were accurate at the time of publishing.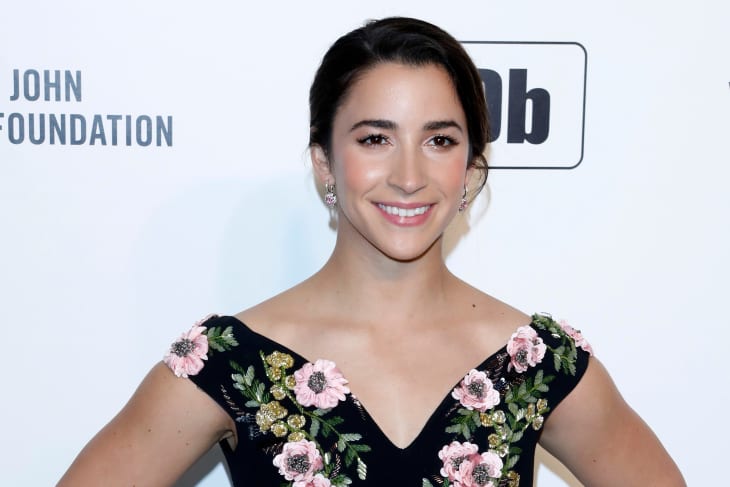 Three-time Olympic gold medalist Aly Raisman knows a thing or two about dedication and taking care of herself. These traits have helped her secure a top spot in the cutthroat world of competitive gymnastics. But these days, Raisman has found herself dedicating her time to taking care of both her own health, and the health of her growing family of plants. 
Like many of us, Raisman has found herself being appreciative for the small things while living life in quarantine. As so many people have, she, too, is finding solace in quiet, meditative hobbies.
"I find gardening really relaxing," Raisman, who is currently social distancing alone in her Boston apartment, told Elite Daily in a May 11 interview. "It makes me feel very present, and so I do that quite a bit."
"I have a lot of things growing, so I'll sit there and see what has grown," she continued. "It's really cool because you can see things that have grown from even the day before, even that morning if it's a nice day out."
Raisman is showing off her plants' progress on Instagram, and detailing to her followers how gardening is keeping her sane.
"Transplanting the snap peas outside (I started growing the seeds inside)," Raisman captioned a May 4 Instagram post. "I love watching them grow because beautiful flowers come before each pea…Some of the best things I've learned from nature is the value of patience & appreciating the beauty around me."
She wrote in another Instagram post that gardening has become an important part of her daily gratitude-focused routine.
"I have found gardening has been really calming and has kept me grounded," she wrote. She continued, "I take my time watering the plants to remain present.." and added that gardening is a shared hobby with her mother, so the two often FaceTime and talk plants.
And Raisman is looking forward to when her hard work pays off in about a month or two. She told Elite Daily that although she doesn't have any edible veggies yet, "I would say maybe in around two months I'll have a market at my place."