Am I Allowed To Have Input On House Parents Are Buying/Decorating For Me?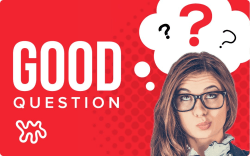 Q: My parents decided it was important to them to help my (serious) boyfriend and me find a more permanent place to live. And so, I found a house, a mid-century home with amazing bones. They bought it for me/us and are fixing it up to make it livable (roof, windows, etc.). Now, mom (an interior designer) has made it part of her showcase. Which is fine for the most part... Her taste is impeccable, except when it comes to the places we have envisioned and really care about. So how can I argue? We will buy it in full from them at some point. But in the meantime, can I even put up a fight? -Sent by Lauren
Editor: Oof! What a lucky/tricky situation! It seems like your mom would be used to working with residents to create the perfect home for them- but the designer/client relationship is a lot more straightforward than the mother/child dynamic. Readers, what should Lauren do? Keep quiet and save her pennies for redecorating in the future, give gentle input, or speak up strongly for what she and her fiancé want/need? And to all you interior decorators out there, what would you want Lauren to do if you were the mother in this scenario? Thanks!
• Have a question for our community? Send us yours with a photo or two attached (questions with photos get answered first).