Amazon Reviewers and Pro Cleaners Swear By These Game-Changing Microfiber Cloths—and They're on Major Sale!
We
independently
select these products—if you buy from one of our links, we may earn a commission. All prices were accurate at the time of publishing.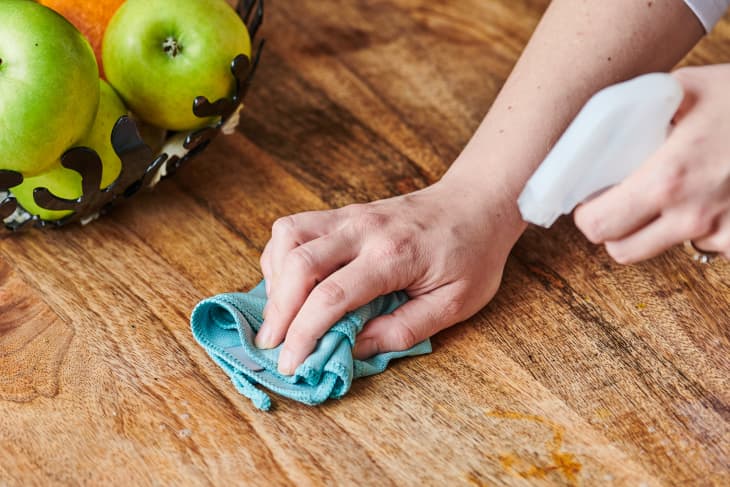 Amazon is gearing up for Black Friday early this year, with Holiday Dash deals in all sorts of categories trickling in already. We're keeping a close eye on the very best finds for your kitchen, and we came up with a sure-fire winner: This pack of 36 microfiber cleaning cloths from AmazonBasics, which have over 27,000 positive reviews and are currently marked down to just $16.39 (normally $20.49). So what's so special about this simple kitchen solution? Where do we begin…
For starters, they're better at eliminating germs. In one study published by the EPA, researchers found that microfiber mops dampened with water removed up to 98 percent of bacteria and 93 percent of viruses from hospital floors, while traditional cotton mops (even used with cleaning products) only managed to pick up 23 to 30 percent. The tiny, fine fibers of microfiber cloths are the not-so-secret weapon. They're able to trap bacteria, viruses, and everyday grime that paper or cotton towels just smear around on your countertops and other surfaces (yuck).
It should come as no surprise that professional cleaners have already swapped out paper towels for microfiber. In fact, Tekla Wlodarczyk, owner of Mother Earth Cleaners in Madison, WI, told Kitchn she swears by them as the best cleaning tool for most kitchen surfaces, thanks to their ability to remove most bacteria with just water. "I made a place for a stack of microfiber towels in the kitchen so that they were just as convenient as paper towels," she said. "Then I put out a tall-but-not-very-wide basket as a hamper for used towels." And then, millions of trees around the world breathed a sigh of relief.
But seriously, Americans are weirdly obsessed with paper towels. Collectively, we spend almost $6 billion on them each year, which is almost as much as the rest of the countries in the world combined! According to the EPA, we generated about 7.4 billion pounds of paper towel and tissue waste in 2015.
So given that they're much more effective at cleaning up messes than paper towels, and are way better for the environment, why not swap out your kitchen paper towel rolls for a stack of these cheerful microfiber cloths? If you need any more convincing, consider that the average American household spent $17.50 on paper towels in 2017, which makes $16.39 for a set of 36 microfiber cloths that will last for years and years a really, really (really!) good deal. As one reviewer put it:
"These cloths are an absolute NECESSITY in our house. We have not used paper towels since 2012 and after 4 years these cloths are still doing a great job. I would say that is one good purchase. I highly recommend."