Amazon Is Producing a Lord of The Rings TV Show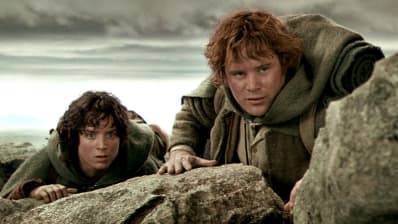 (Image credit: New Line Cinema)
Amazon already has an impressive line up of Emmy winning television programming under its belt, and now it has decided to expand into a well-known universe. This week, CEO Jeff Bezos announced that the company's first multi-season TV venture would be an adaptation of Lord of The Rings.
Now you may be asking yourself, aren't there already multiple Lord of The Rings movies? Movies I can rent or buy on Amazon? Yes! There are! But the new series will cover storylines preceding The Fellowship of the Ring and presumably covering uncharted territory. They are also considering spin-off shows and I, for one, would love 10-20 hours of Hobbits just being cozy.
In the press release put out by the retail giant, Sharon Tal Yguado, Head of Scripted Series, Amazon Studios, shared the company's excitement for the project. "The Lord of the Rings is a cultural phenomenon that has captured the imagination of generations of fans through literature and the big screen... and are thrilled to be taking The Lord of the Rings fans on a new epic journey in Middle Earth."
Amazon will be partnering with New Line Cinema, the Tolkien Estate and Trust, HarperCollins on the series. According to Deadline, the deal was somewhere in the $250 million dollar range, so it is probably a safe bet to say the show is going to be an epic undertaking. No word yet on when the series will begin production or who will be joining the creative team. Hopefully production starts soon so the show will be ready to fill the giant Game of Thrones-sized hole in our hearts.