Amazon Reviewers Swear by This Sheet Pan Set — and It's Almost 40 Percent Off Right Now
We independently select these products—if you buy from one of our links, we may earn a commission. All prices were accurate at the time of publishing.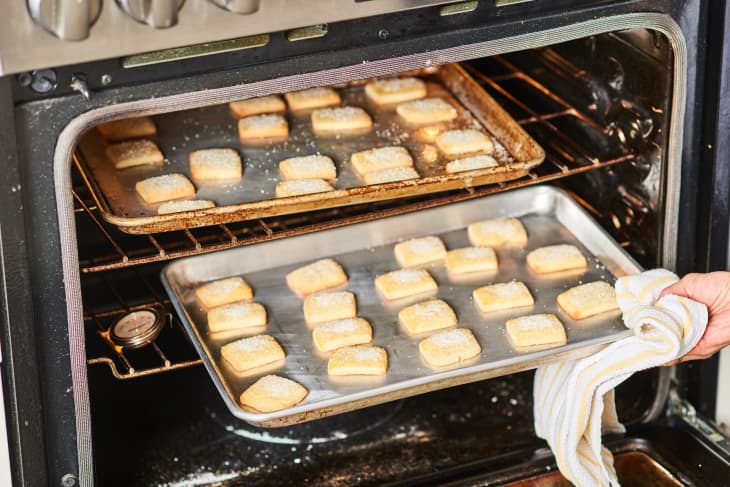 Fact: Every kitchen needs a solid sheet pan. From baking chewy brownies and cookies to roasting meats and veggies, this unassuming yet versatile essential is the key to executing delicious recipes. If you've been looking to replace old, stained, or warped sheet pans (or all of the above) with top-quality new ones, now's your chance. This highly rated set of three Nordic Ware sheet pans is on sale on Amazon for just $27.95 (usually $45).
Follow Topics for more like this
Follow for more stories like this
Nordic Ware's sheet pans are incredibly popular with both professional chefs and home cooks. Says one reviewer, "I would never, ever, even consider purchasing a baking sheet that was different than this ever again. These are straight-up game-changers for cooking." And with this set, you get three pans in different sizes: a full sheet, half-sheet, and quarter-sheet. Now you'll be able to get dinner and dessert going in the oven at the same time or keep ingredients like chicken separate from Brussels sprouts and other veggies. The pan's high edges give you more depth for baking things like sheet cakes and frittatas and also prevent ingredients from sliding and sloshing around when you're transferring to or from the oven. Plus, you won't have to pull out your big sheet for smaller tasks; the compact quarter-sheet even fits inside most countertop toaster ovens.
Versatility aside, the 4.67-star rating and more than 2,000 positive reviews all point toward the tenacious durability of these pans. Made from commercial-grade aluminum, the corners are further wrapped in encapsulated galvanized steel rims that prevent warping or bending, even at incredibly high temperatures. The sturdy metal cooks evenly and is guaranteed not to rust over its lifetime. Another reviewer notes, "They lay flat in the oven and don't 'pop' up or warp at the corners even when heated at high temperatures." And although your baking sheet will develop a patina (the surface may start to look a little "dull" after repeated uses and washings), that just means the pan is breaking in and will hold up after repeated use. 
Since the surface is non-stick, you can use the pans without dirtying a silicone sheet or wasting parchment paper, and cleanup is a breeze! "Worst-case you have to soak it for 10-30 minutes and then it WIPES CLEAN like magic," adds a happy customer.
So whether you're gearing up for some serious summer baking or simple weeknight meal prep, you'll be grateful you snagged this deal. Because, as one reviewer noted, "You won't know how you lived without them until you use them."