This $40 Amazon Find Might Just be the World's Cutest Space Heater
We
independently
select these products—if you buy from one of our links, we may earn a commission. All prices were accurate at the time of publishing.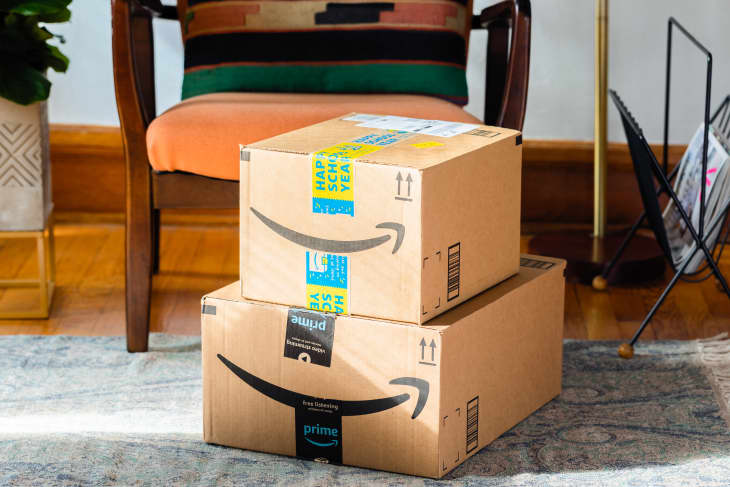 It's definitely sweater—and, unfortunately, cold and flu—season here in New York, which means just one thing: I'm firing up a space heater more often than not at night in my pre-war apartment. Old buildings' heating systems can be erratic at best, and that's if you can control said system in the first place. In my case, the heat is either on, or it's not, and that call is made by our property management company.
So what's a chronically cold person to do? Dress in layers and get a space heater, obviously. Which brings me to my latest discovery: One that's small but effective, inexpensive, and, wait for it—not aggressively unattractive. Yes, the total package exists, my friends, and it goes by the name of the De'Longhi Capsule Ceramic Heater.
First off, she's about the height of a milk carton and lightweight, because yes, the heater's housing is largely plastic. But I've been impressed by how quickly this model warms up (officially, it's 1500 watts). It claims it can heat a medium-sized room, and I would say that's just about accurate. I generally put mine on when I'm watching TV at night and sometimes don't even need to reinforce the warmth it generates with extra blankets—though I do love a cozy blanket. There are two settings—low and high—so you can turn it down if the heat starts feeling too oppressive. And there's an auto-off feature should the machine fall down, thanks to a safety switch.
Then there's the fact that you don't have to hide this heater when your friends come over. The white color blends pretty seamlessly into my walls, though it's also available in dark gray, too. I think the brown handle is supposed to look like leather from a far, and I'm not sure how convincing it is on that front. But I appreciate that there's contrast between the heater's two pieces. It's definitely a step up from the all white or black, super utilitarian models I'm used to seeing. While it's no Dyson, this little guy still gets the job done. I think it'd make a great addition to a dorm room or office as well. And if you're somehow able to use this instead of your actual heat (as I sometimes am forced to), you'll probably save some money on your power bills. Not bad for $40, right?