Amazon's Alexa Has a New Feature That Could Cool Christmas Arguments
We
independently
select these products—if you buy from one of our links, we may earn a commission. All prices were accurate at the time of publishing.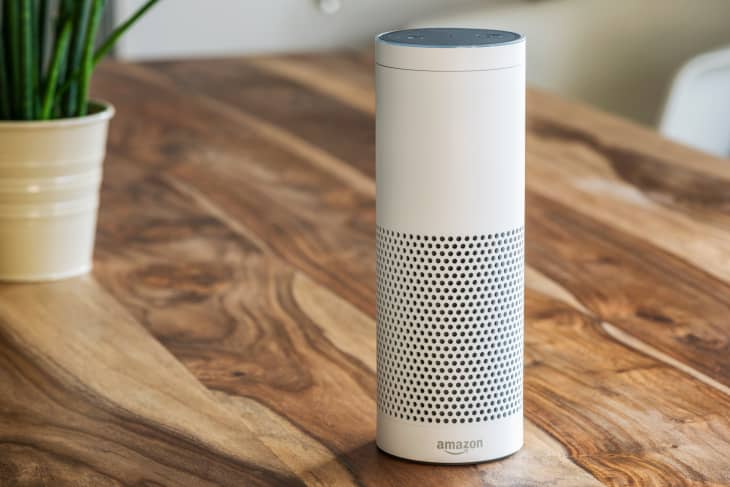 If your holiday get-togethers have a tendency to devolve into heated arguments, Amazon's Alexa has a new feature that may be able to help. Just say, "Alexa, change the subject," and she'll steer the conversation from your uncle's favorite conspiracy theory to an inoffensive topic, with a question like, "What's your favorite animal, and why?"
People writes that the new feature was inspired by a survey Amazon conducted in the U.K. of family arguments at Christmas. The survey found that arguments are most likely to start at 6:30 p.m. on Christmas Day, a time when many families are gathered around the dinner table.
"Of the 1,500 Britains who were surveyed, the report found that the average family spent 75 total hours together, with 46 percent of those people admitting that their family time ultimately ends up being stressful," says the article in People. A stress rate less than 50% is actually surprisingly positive.
Those who participated in the survey were most likely to argue with their siblings, and those arguments are mostly sparked by the topic of money, followed by what to watch on TV and "general bad behavior." Somehow, politics didn't make the list, so we don't know whether Alexa's subject change function is powerful enough to help there.
Other icebreakers the Alexa request might bring up include "If you could have any superpower, what would it be, and why?", "Is Die Hard a Christmas movie?", and "Pineapple on pizza was the greatest culinary development of the 20th century. Discuss…"
The conversation that results might trigger memories of awkward first days of class or in the dorms, but depending on the family argument, this might be an improvement. Merry Christmas, everyone!