Amy Sedaris' Bedroom Is Something Out of a Fairytale
We independently select these products—if you buy from one of our links, we may earn a commission. All prices were accurate at the time of publishing.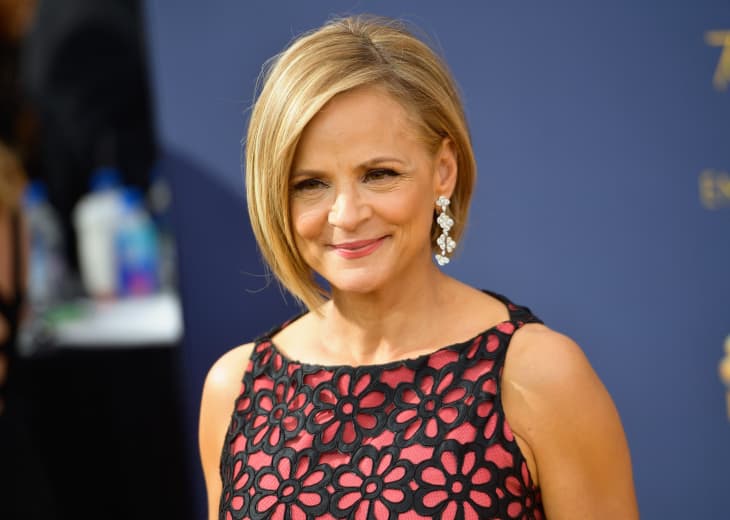 Comedian and homemaker extraordinaire Amy Sedaris and her rabbit Tina have been living in their maximalist Greenwich Village apartment since 2008, and the space Sedaris has created in the decade she's lived there can only be described as "whimsical." 
Sedaris recently posted a photo of Tina taken in her bedroom and the room is basically the fairytale bedroom many have dreamed about having. It's moody, dark, regal, lush, and looks like it could be the set of a fantastical period film.
Follow Topics for more like this
Follow for more stories like this
"What a beautiful bedroom! That wallpaper!" one of Sedaris' followers commented. "Stunning room," another wrote. And someone else wrote, "Lovely aesthetic. LOVELY!!!" 
In 2018, Sedaris invited New York Magazine to take a peek inside her space, filled with fake food items, wigs, paper flowers and ferns, and low-to-the-ground furniture. 
"Tina's done a lot of damage to my bedspreads," Sedaris said, showing off the many holes Tina gnawed into the bedding. So, it's no wonder Sedaris has since replaced her gingham reversible bedspread for the vintage-inspired white quilt in her Instagram post.
She later added, "The wallpaper doesn't look dark and depressing because it's got a little bit of silver in it which helps it looks like it's moving."
The magnolia print is similar to a print sold by Milton & King, which is white Ukiyo-e-inspired magnolia blossoms on a charcoal background.
The dark paper not only creates a cozy space, but it helps the gold accents sprinkled throughout the room — on the mirror, the dressers, the lamps, the curtains, etc. — really stand out. And it also helps drive home the maximalist aesthetic, which is clearly defined by a kitschy gallery wall above Sedaris' bed.
Everything in this room is over-the-top, which makes it the whimsical fairytale bedroom of everyone's dreams.