Twitter Users are Sharing Their "Animal Crossing" Homes, and They're Better Than Our Real Homes
We independently select these products—if you buy from one of our links, we may earn a commission. All prices were accurate at the time of publishing.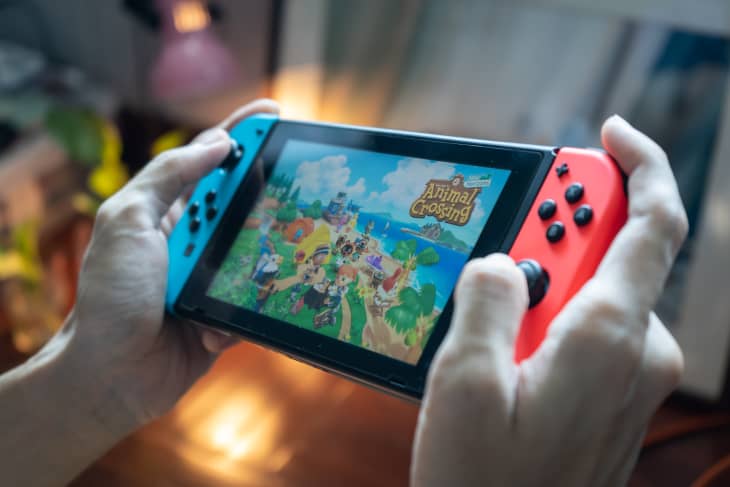 Although most of us have been cooped up at home for the past month, that hasn't stopped others from moving into private islands, building houses, and remodeling interiors. 
I'm not talking about real life, of course—but rather, I'm talking about "Animal Crossing: New Horizons" on the Nintendo Switch. The video game, which debuted 19 years ago, starts with your character and a few anthropomorphic animals moving into a formerly deserted island where you try to build a new society by harvesting fruits, going fishing, and taking orders from your raccoon landlord Tom Nook.
Follow Topics for more like this
Follow for more stories like this
One of the most beloved aspects of "Animal Crossing" is customizing your home. You begin with a humble tent, but with hard work and Tom Nook's interest-free loans, you eventually upgrade to a house which you can decorate however you please a la "The Sims."
And just like in "The Sims," players have come up with some pretty impressive designs that make us actually want to move to an island inhabited by anthropomorphic animals. Take a look at some of the best we've seen (so far):
Most houses are quite simple. Nothing too fancy. Just quality wallpaper and lots of light.
Adding bookshelves and plants wouldn't hurt, too.
Others made theirs a bit more complex, like this room that's also a spa.
Or this room that's made of gold.
Talk about an indoor garden.
There are houses that don't look like houses at all.
And there are living spaces that really tell a story.
Prefer a home by the sea?
Even basements look cute in "Animal Crossing."
Which house is your favorite?