Anthropologie Has Arrived in Europe – The First Store Just Opened In Düsseldorf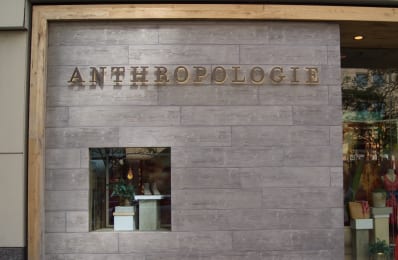 (Image credit: Matthew Dicker / Shutterstock.com)
When a new store opens near you, it is like a shoppers dream. It is so exciting to explore the shelves and bins of a brand new store. Every little find feels more thrilling than the next! For fans of Anthropologie living in Düsseldorf, Germany, they can get ready for these feelings to bloom!
This store opening comes at a perfect time, as Anthropologie currently has a sale going on! So, even if you can't ship off to Germany to shop in this beautiful new location, you can always order clothing online.
Anthropologie was founded in 1992. The history behind the store began in 1970 when a second-hand clothing store, that was originally known as Free People, opened. That eventually expanded into the sister brand, Urban Outfitters (if you didn't know the two were related). It wasn't until the '90s that founder Dick Haynes realized that the original cliente were growing out of the younger styles offered by UO. And that is where Anthropologie was officially born!
The store is well-known in the United States, but there haven't been any locations in mainland Europe – until now! The very first location has opened in Düsseldorf, Germany. The company has 11 locations across the UK.
Fashion United spoke with Anthropologie's Managing Director of Europe, Gisela Garcia Escuela, about the store opening. Gisela explained why Germany is where they chose to open the first location in mainland European:
It took a long time until we found the right location at the right price. Dusseldorf is a fashion capital in Germany and has a strong arts and culture scene. We delete discovered the beautiful shop on the King Avenue and were at the right place at the right time: We love the canal and the greenery there. However, we are still actively looking for other locations in Germany: Hamburg, Berlin, Munich are definitely on the list.
Do you love to shop at Anthropologie? I found the cutest set of silverware years ago at the store and they've been in my kitchen ever since!