Are You a Fast Decorator or a Slow Decorator?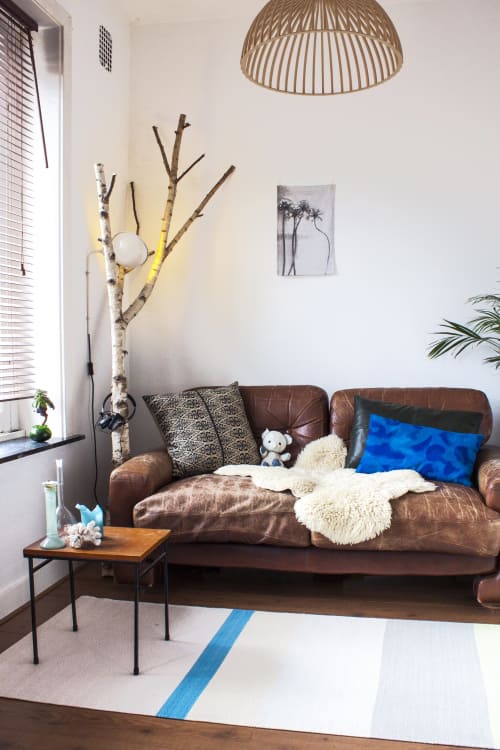 (Image credit: Submitted by Jennifer)
Here is a short list of things I am amazed by: ultramarathoners, women carrying strollers up and down the subway stairs, people whose apartment looks perfect two weeks after they move in. How is it that these people are able to put an entire home together in less time than it would take me to pick out an end table?
It has come to my attention that there are two kinds of decorators in the world: fast decorators and slow decorators. The fast decorators are the aforementioned folks whose apartments seem to come together perfectly after almost no time at all; the slow decorators are people like me, who prefer to slowly accumulate things, mulling long and hard over every purchase.
If you're a fast decorator, you are a person of unusual vision. You focus less on individual pieces than the feel of an entire space, and you want things to come together as quickly as possible. Once you know what you want for a room, the strength of your vision means that you're quick and decisive about making decor choices. You're practical, and don't have trouble axing a piece if it doesn't work in a particular space. You are very good at giving decorating advice. You probably create mood boards. It really bothers you when one thing in a room doesn't quite work.
If you're a slow decorator, you approach designing your space with a kind of romantic idealism. Your focus is more on individual pieces than the room at large, and you treat buying things for your space almost like dating: you're ok with devoting time to the hunt, because you believe that there's something right out there for you, and when you find it you'll just know. You dream of finding that one perfect piece, and are totally willing to reorient your vision for a space around a find that you really love. You're really, really particular, but when you do find something that you like you hang on to it for a long time. You'd rather live with an imperfect room than take home something you don't completely love. You have a Pinterest board with 50 rugs on it.
Do either of these sound familiar? Which one are you?