A Lot of Furniture Has Feet, But This Wacky Chair Wears Shoes
We independently select these products—if you buy from one of our links, we may earn a commission. All prices were accurate at the time of publishing.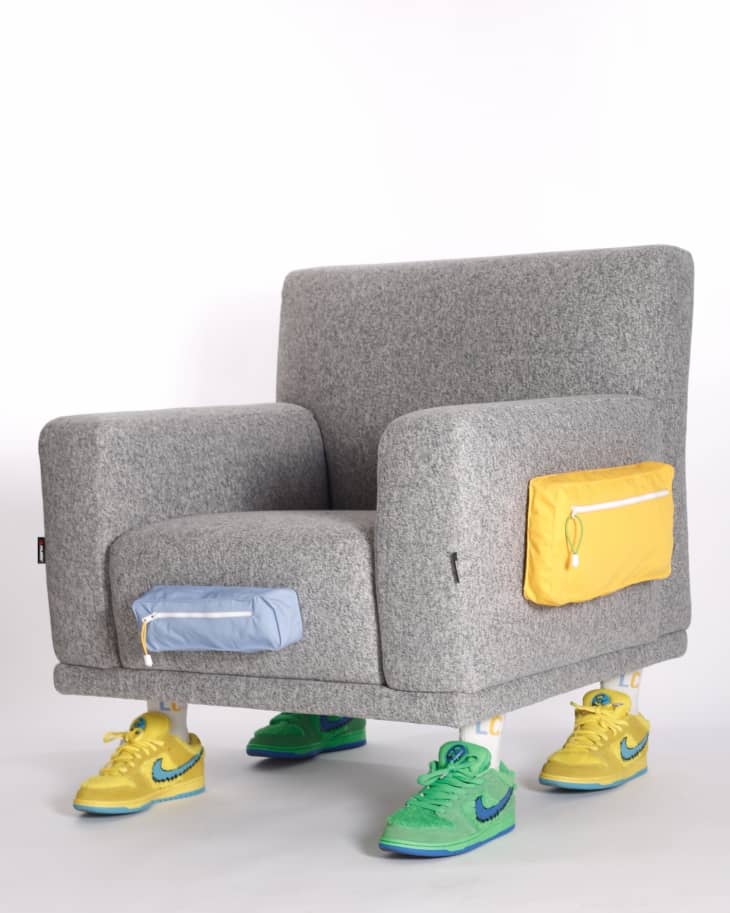 If you're looking for a conversation piece for your home, here is an armchair that your guests will get a , ahem, kick out of. 
Follow Topics for more like this
Follow for more stories like this
LC23, an Italian fashion brand, is selling a collection of armchairs that, oddly, have feet. Handcrafted by local craftsmen, the legs are made of linden wood and can be fitted with socks and sneakers, giving the piece of furniture a streetwear aesthetic. 
Take note, the shoes don't come with the chair, so you'll have to dig inside your closet and get creative mixing and matching your hand-me-downs. It's a bit of work, sure, but it's also easy to change its look by swapping shoes.
There are four removable pockets too, sort of like fanny packs for chairs. They come in bold colors, providing a rich contrast to the armchair's gray upholstery in addition to added convenience and storage.
According to LC23, only 10 pieces will be produced, and each one will set you back around $1,570. If you can't snag one of the limited run, you can anthropomorphize your furniture with a quick hack. You can achieve the same illusion simply by adding a skirted slipcover to conceal its legs, and having the sneakers peek out from below the hemline.