Art Collections We Love + $400 Art Giveaway from Minted!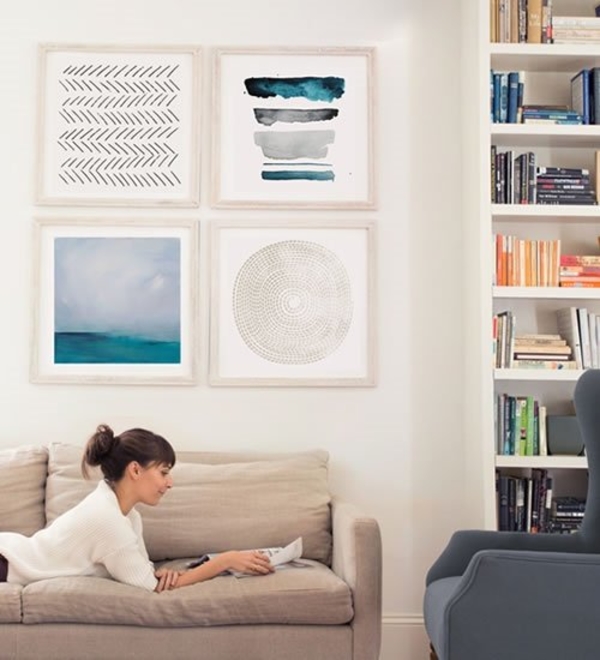 Prize: Two $400 credits toward art from Minted
From: Minted
Value: $400 each
Warmer weather always gives us the itch to refresh our space, and art is a surefire way to revive tired old walls — which is why we love the folks at Minted. They curate work from an amazing selection of independent artists, making it a great place to start your collection or add to one you're already building. Better still? Minted is giving two lucky Apartment Therapy readers each a $400 credit to spend on art from Minted!
No matter your style, we're guessing Minted has something you'll swoon over — especially now that it's just released a huge collection of limited-edition works in some of our favorite styles!
Whether you go for abstract swirls or crisp photos, Minted helps you find unique, dynamic pieces that bring your walls to life, thanks to a constantly refreshed selection of indie artists. (We also love that artists provide descriptions of their works, like a virtual gallery.) Need a little inspiration?
Swoon over soft focuses and luscious landscapes? We're loving prints by Celisse Muller, Naomi Ernest and Georgia Tankard.
This style can set a powerful mood, even in quieter pieces. Check out Joe Barka, Koshi and Stacy Kron.
Word nerds unite! Make your space say something with prints by Elliot Stokes, Jack Knoebber and 45Wall Design.
Keep things contemporary with vivid prints like those by Nezha Chan, Jen Wink and Deborah Velásquez.
How to Enter
To enter to win one of two $400 credits toward art at Minted, just go to Minted's Giveaway Page and fill out the entry form. The giveaway begins May 12, 2015, at 10:15AM ET and ends May 18, 2015, at 11:59PM. Two winners will be chosen at random.
After you've entered, browse the whole Minted collection to choose from even more stunning styles!