This Atlanta Vacation Home Is An Exact Replica of the Cottage From "The Holiday"
We
independently
select these products—if you buy from one of our links, we may earn a commission. All prices were accurate at the time of publishing.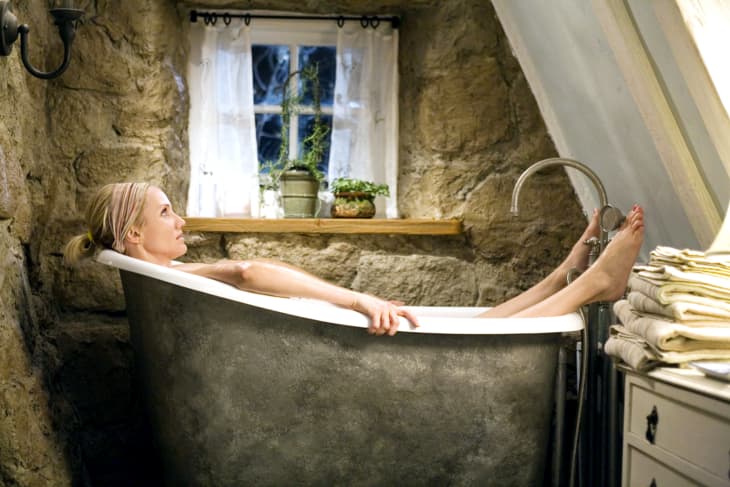 Soon, you'll be able to stay in Kate Winslet's cozy fictional home from "The Holiday" — no passport needed.
That's because Lucy Small, of the Georgia-based home design company State and Season, is bringing an exact replica of the beloved rom-com house — officially known as the Rosehill Cottage — to the Atlanta area in 2023. She was inspired to build a replica after seeing massive fan fervor over the cottage online.
"I'm part of a lot of [online] groups that just enjoy cozy things, no drama, a good book and cup of tea next to a nice smelling candle. And everyone just loves this house," Small said in a release. "I thought — I could build this. There's no reason this can't exist in real life."
Indeed, the cottage from the original film doesn't really exist. Although its design was inspired by Honeysuckle Cottage in Holmbury Saint Mary, England, its interiors were brought to life on a Los Angeles soundstage. 
So Small called her architect and set about making this rom-com fantasy into a reality. 
"If you stay there, I want you to feel like it's an old cottage in the English countryside and Jude Law might knock on the door at any minute," Small said.
Still, she had to make a few real-world concessions. For example, the tiny bathroom under the stairs wasn't up to code, and the windows needed to be further from the ground.
"The roof in the movie actually looks broken and sagging," Small added. "I figured we probably wanted a roof that worked."
Although Rosehill has just one bedroom in "The Holiday," the replica will feature three rooms, so you can bring your family and friends along with you. It will also feature wood burning fireplaces, a full library, English pottery, and plenty of tea. And of course, it'll be decorated for Christmas.
Although the three-bedroom cottage doesn't officially open until October 1, 2023, you can book reservations beginning December 1, 2022. Rates start at $290 per night. In the meantime, you can visit booktheholidaycottage.com for more information.