Audiobooks for Road Trips: Tailor Your Listening Material to Your Travel Time!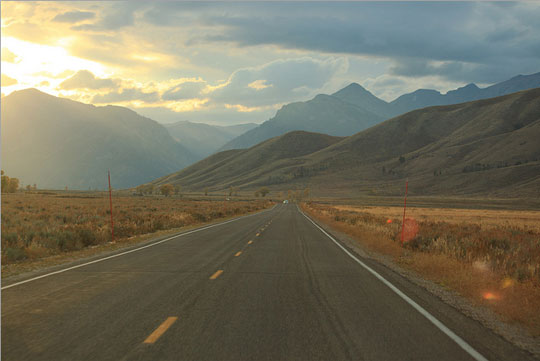 Listening to audiobooks is a fabulous way to pass the time on a long road trip. The right narrator can make a book come to life in a unique way, impacting a 'reader' the same way the print version would, but with a little extra aid to the imagination. Whether you're on a road trip for vacation or driving your possessions in a Penske rental truck to your new home, these audiobooks will make the journey as memorable as the destination.


Read any good books lately? Leave your recommendations in the comments!
Are you moving crosstown or cross-country? Are you driving down the coast or making a multi-city round-trip tour? Here are the perfect audiobooks for any trip, from short to long.
Route: Manchester, NH, to Boston
Audiobook: David Sedaris, Live at Carnegie Hall, read by author
Duration: 1 hour
Why: Sedaris' deadpan delivery makes his hilarious stories even funnier. Reviewers warn that you may have to pull over from laughing too hard…




Route: Milwaukee to Madison
Audiobook: Raymond Chandler, The Big Sleep, read by Toby Stephens and a full cast
Duration: 90 minutes
Why: BBC Radio's full-cast adaptation makes this classic noir fiction extra-hard boiled.




Route: New York City to Wilmington, DE
Audiobook: Woody Allen, Without Feathers, read by author
Duration: 2 hours 13 minutes
Why: If you like Allen's absurdist New Yorker stories, you'll love hearing them read in his own inimitable voice.




Route: San Francisco to Los Angeles
Audiobook: Agatha Christie, The Mysterious Affair at Styles, read by David Suchet
Duration: 6 hours 8 minutes
Why: Christie's first book is deliciously good, and David Suchet's facility with accents and voices makes the audio version wildly entertaining.




Route: Washington, DC to Charleston, SC
Audiobook: Sir Arthur Conan Doyle, The Casebook of Sherlock Holmes, read by Derek Jacobi
Duration: 9 hours 5 minutes
Why: Brought to life by the amazing Derek Jacobi, the brilliant, moody detective is a great road trip buddy, and short stories are perfect for the attention span-challenged.




Route: Kansas City, MO to Birmingham, AL
Audiobook: Harper Lee, To Kill a Mockingbird, read by Sissy Spacek
Duration: 12 hours
Why: This beloved American classic stands the test of time, and is an evocative choice for a deep South road trip.




Route: Boulder, CO to Nashville, TN
Audiobook: Kathryn Stockett, The Help, read by Jenna Lamia, Bahni Turpin and Octavia Spencer
Duration: 18 hours 19 minutes
Why: The three distinct narrators voicing different main characters actually enhances the experience of reading this critically acclaimed book.




Route: Salt Lake City, UT to St. Louis, MO
Audiobook: Fyodor Dostoevsky, Crime and Punishment, read by Anthony Heald
Duration: 20 hours 29 minutes
Why: You'll be surprised by how modern and compelling this great Russian novel is — and think of all the well-deserved bragging you'll be able to do!




Route: Seattle, WA to San Diego, CA
Audiobook: Stephen King, Duma Key, read by John Slattery
Duration: 21 hours 15 minutes
Why: Critics called this thriller Stephen King's best book in 15 years, and Mad Men's John Slattery gives it a dry, thoughtful reading that will have you on the edge of your driver's seat.




Route: Chicago to Miami
Audiobook: Keith Richards, Life, read by Keith Richards, Johnny Depp and Joe Hurley
Duration: 23 hours
Why: Richards' deeply personal and entertaining memoir gets even more rock n' roll in this audiobook/performance, featuring Johnny Depp.




Route: Round-trip Multi-City Tour: New York - Memphis - Houston - LA - Portland - Boise - Minneapolis - Chicago - New York
Audiobook: J.K. Rowling, Harry Potter Collection, read by Jim Dale
Duration: 117 hours
Why: Jim Dale's virtuosic performance has won awards and acclaim for bringing these phenomenal books magically to life. Your next long haul is the perfect opportunity to listen to the full saga from beginning to end.


What audiobooks would you recommend? Please let us know in the comments!
(Images: Flickr user
DrDAD
, shared on Creative Commons; Amazon.com.)
Apartment Therapy supports our readers with carefully chosen product recommendations to improve life at home. You support us through our independently chosen links, many of which earn us a commission.