Soon You'll Be Able to Build Your Own Baby Yoda at Build-A-Bear
We independently select these products—if you buy from one of our links, we may earn a commission. All prices were accurate at the time of publishing.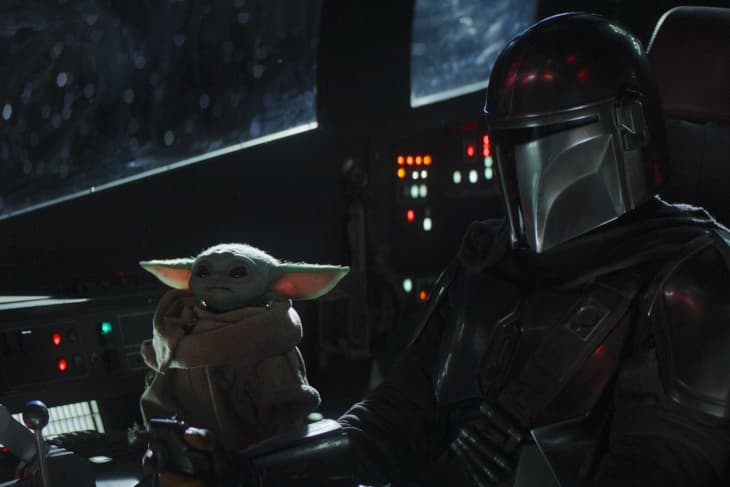 There's no such thing as being too old for stuffed animals. And sometimes, when you fall in love with an adorable fictional character, there's nothing like bringing a toy version home to hug in real life. (How else do you explain the wonderful phenomenon of the Totoro bed?) Soon you'll be able to do that with the cutest member of the Star Wars universe: Baby Yoda.
Build-A-Bear announced this week that it has created a Baby Yoda stuffed doll, which arrive in its stores sometime in the next few months. Because of the format of Build-A-Bear, you'll be able to stuff your Baby Yoda doll yourself, meaning you're basically bringing it to life, meaning you'll basically be its parent.
Follow Topics for more like this
Follow for more stories like this
"I'm excited to share we will be one of the first companies to provide the digital and internet phenomenon who is trending higher than all the presidential candidates combined," Build-A-Bear CEO, Sharon Price John, said on Tuesday during a presentation at the ICR Conference, according to Business Insider (check out the original article for a grainy but promising photo of John holding a sample Baby Yoda in her lap).
John also said during the presentation that Build-A-Bear, Disney, and Lucasfilm began working on the doll's design "almost with the first episode" of The Mandalorian. 
Baby Yoda is part of a trend at Build-A-Bear toward products for adults and teens. While the mall workshop may have started as a place for kids to (beg their parents to let them) build their own traditional teddy bears, it now aims about half its wares at older demographics, also according to Business Insider.
What can we say? The generation that grew up with Beanie Babies can't leave toys in its youth. Especially not a toy as cute as plush Baby Yoda.