Baby Yoda Is Now a Chia Pet, and You'll Be Able to Adopt Him Soon
We independently select these products—if you buy from one of our links, we may earn a commission. All prices were accurate at the time of publishing.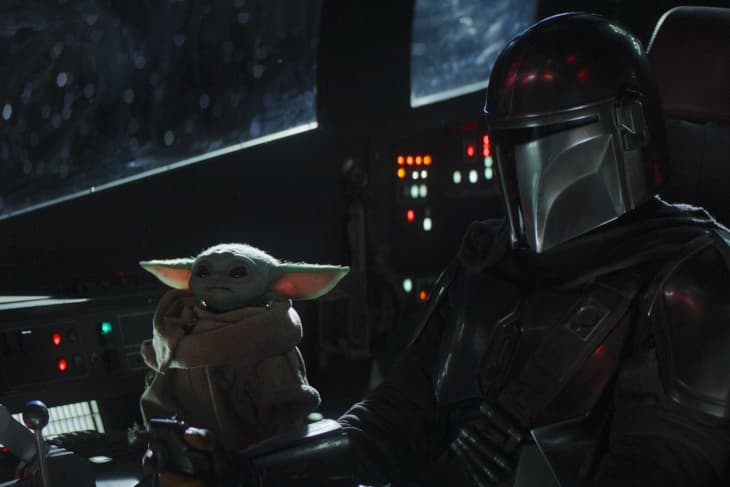 In his short time on our screens, Baby Yoda has captured many hearts, and been muse to many artists and product designers. To satisfy your Baby Yoda obsession, you can crochet an amigurumi, browse Disneyland food-themed art, and (in the near future) make a plush doll at Build-A-Bear. Now, there's also a Baby Yoda Chia Pet, exactly the outlet you didn't know you needed for your love of both plants and the Child.
Cosmopolitan reported that the new Baby Yoda Chia Pet made its debut at the New York Toy Fair through manufacturer NECA (which stands for the National Entertainment Collectibles Association). 
Baby Yoda was introduced to the Star Wars canon by new Disney+ series The Mandalorian. At 50 years old, he's not a baby by human standards, but compared to the original Yoda, who died at 900, he's basically brand new. (Are 10 Yoda years equivalent to about one human year?)
The Baby Yoda Chia Pet features the perky little being in his hovercraft stroller. Based on the prototype, he won't grow chia fur or hair. Instead, his stroller will fill with cozy greenery. The version of the toy shown at the New York Toy Fair used an artificial plant, but the real thing will grow chia sprouts like any other Chia Pet.
The toy doesn't yet have a release date, but if you can't wait, you can start with a regular Yoda Chia Pet, which is now available on Amazon for $19.97.