The Budget For Erin & Ken's Backyard Makeover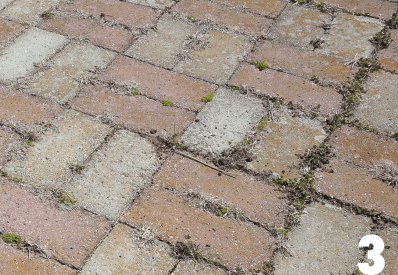 (Image credit: Submitted by Erin & Ken)
Name: Erin & Ken
Type of Project: Backyard Redesign
Location:Upper Tangletown — Minneapolis, Minnesota
Type of building: 1930s Tudor-Style Duplex
The Renovation Diaries are a collaboration with our community in which we feature your step-by-step renovation progress and provide monetary support towards getting it done in style. See all of our Reno Diaries here.
So we've seen what Erin & Ken are currently working with, and what inspired them to get going on a renovation, now let's get into the nitty-gritty of the budget.
From Erin:
Ken and I will perform all labor (DIY) for our backyard redesign with the exception of the electric work needed to provide power to the exterior backdoor light. We'll contract with an electrician for this portion.
Budget Specifics:
LABOR:
APPLIANCES:
FIXTURES:
Exterior Backdoor Light: $325
Semi Raised Gardens: $400
Storm/Screen Door: $300
Garage Man Door + Hardware: $300
A/C Fencing: $150
Stoop Surround Materials: $100
FLOORING:
FINISHES:
DECOR:
Patio Furniture (Table, Chairs, Cushions, Umbrella): $800
Trellis: $100
Pots & Plantings: $600
Sod: $75
OTHER

TOTAL BUDGET: $5,880.00
Project Schedule:
We plan for the project to last about seven weeks from start to finish.
Week 1: Demo existing patio and sidewalk. Stake out and dig for new patio/sidewalk layout.
Week 2: Install patio/sidewalk pavers.
Week 3: Build semi-raised planter beds, install and paint new garage man door, paint existing back door and trim.
Week 4: Fill planter beds with soil and plant vegetable garden. Begin planting along perimeter of the yard.
Week 5. Finish perimeter plantings, build stoop surround.
Week 6. Build A/C fencing, lay stepping stones on side of house.
Week 7. Install trellis and screen door, patio furniture, string cafe lights, plant potted plants.