Baking Supplies: Online & Coast-to-Coast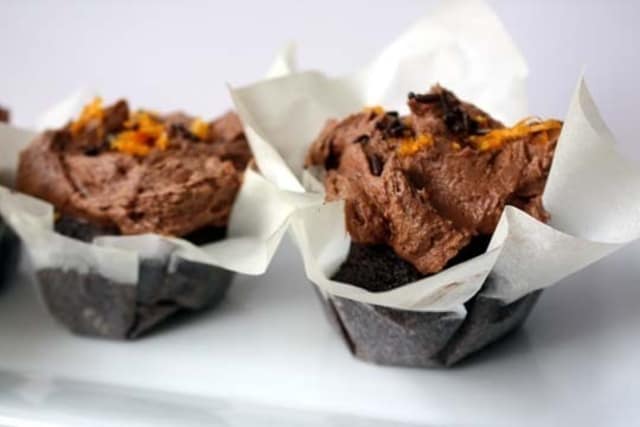 Creating eye-catching, delectable desserts has never been easier, thanks to the rise of specialty shops online that carry all the fun, hard-to-find tools and accessories that can take your baked goods to the next level. Whether you are searching around the web or in a city near you, check out this list of one-stop-bake-shops from our Marketplace.
New York Cake & Baking Supply
This store is a real dream come true for any baking enthusiast. Located in New York and L.A., the stores are piled high with everything from boxes and baking pans to specialty sprinkles and kitschy adornments. Online sales are also available with shipping throughout the U.S.
Broadway Panhandler
The Greenwich Village location of this cooking supply store stocks appliances, cutlery and small specialty tools. They have a nice selection of bakeware and an easily navigable website for pursuing their impressive inventory
Cookin'
Located in San Fransicso, this cooking emporium stocks vintage kitchen essentials like tins and canisters, glass cake stands and Le Creuset dishes in colors you've never seen. Visit their profile over on The Kitchn for more.
Cakewalk Chicago
Chicago bakers know and love Cakewalk for their wide selection of baking essentials, but also for their friendly and knowledgeable staff, and extensive list of classes like cake decorating, candy making and more.
Vermont Rolling Pins
With the belief that because you use the best ingredients in your baking and pasta making, so too should you seek out tools made from the only finest materials, this Vermont-based wood worker creates beautiful rolling pins in classic styles and finishes.
Cake Art
Located in Tucker, GA, this shop also offers an online selection of their vast specialty goods like food-safe markers and even computer printers for printing on edible paper!
Bake it Pretty
For true baking inspiration, visit this online shop. Their pages are full of colorful accessories like novelty marine life cupcake toppers and patterned baking cups.
All In One Bake Shop
Located in Austin, TX, this 4,000 square foot space is a baker's wonderland. Classes are available for brushing up on baking basics and learning new skills, like macaroons! Online sales are also available for a portion of their inventory, but visit the physical location to be wowed in person.
Etsy
Because the DIY movement does sometime spill over into the kitchen, make sure to check out Etsy for unique baking items. E-retailer The Bakers Confections stocks an exciting selection of colorful baking cups, twine and more in bold colors and patterns.