This Plush, Cozy Robe from a Celebrity-Favorite Brand Is Basically a Wearable Blanket — And It's the Perfect Gift
We independently select these products—if you buy from one of our links, we may earn a commission. All prices were accurate at the time of publishing.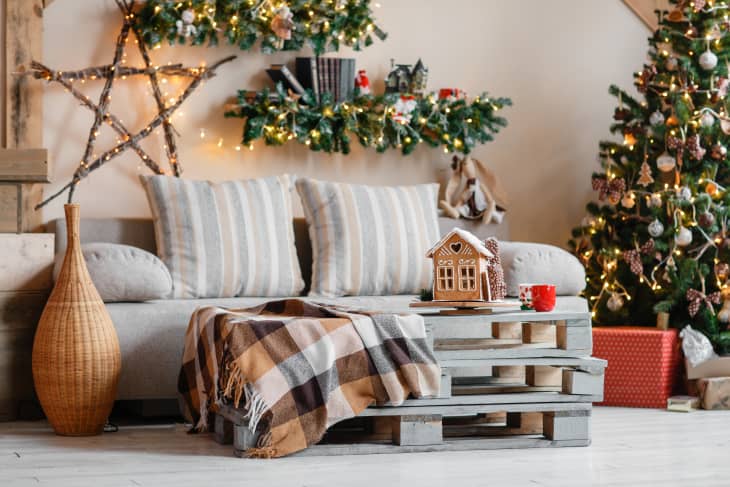 I have always been a big bathrobe wearer, even as a child. I think this is partially due to my parents keeping the house at a chilly 68 degrees at night. I also just enjoy being cozy, because I spend a decent amount of my spare time curled up on the couch with a book (also a childhood habit). I currently have two bathrobes: The Parachute's Waffle Robe for warm and temperate weather, and Barefoot Dreams's CozyChic Robe for the colder months. Because it's time to shop for all things cozy, I'm going to rave about the Barefoot Dreams robe.
I was already familiar with the brand when I was gifted it in pink (which is sadly no longer available). Oprah Winfrey and Kate Hudson are among the brand's celebrity fans, and I trusted that those two would not lead me astray. I was right — this is the comfiest robe I've ever owned. It's essentially a wearable blanket.
The machine-washable robe is extremely soft and stretchy, because it's made out of microfiber. It looks like a robe that would leave a little trail of fluff in its wake, but that thankfully is not the case. I've had this robe for over a year and it's gone through plenty of wear, accidental ice cream spills, and washing. Let's just say that I strongly identified with Tony Soprano last year — I was always wearing my bathrobe around the house.
Blame my mostly remote work lifestyle and chilly apartments, but usually, I am cold throughout the day and night. Sweatshirts don't always cut it, either. When my heat was out a few weeks ago, I wore this bathrobe whenever I wasn't sleeping for four days straight (don't worry, I washed it after). It's by far the coziest thing I own, and for me, the price per wear is totally worth it. A $127 price tag might be a little pricey for a bathrobe, but I've probably worn it 150 times so far and it's going strong.
This is a great, practical gift for anyone on your list, but especially for the person who is always cold, the person who spends most of the winter months curled up on the couch, or an elderly family member who wants a comfy gift. Move over Snuggie — this is what you and your loved one needs if you run cold during the winter. (Barefoot Dreams is also known for their throw blankets, if you're looking for more ideas!)