Bed Bath & Beyond Is Scaling Back on Its Famous 20% Coupons
We
independently
select these products—if you buy from one of our links, we may earn a commission. All prices were accurate at the time of publishing.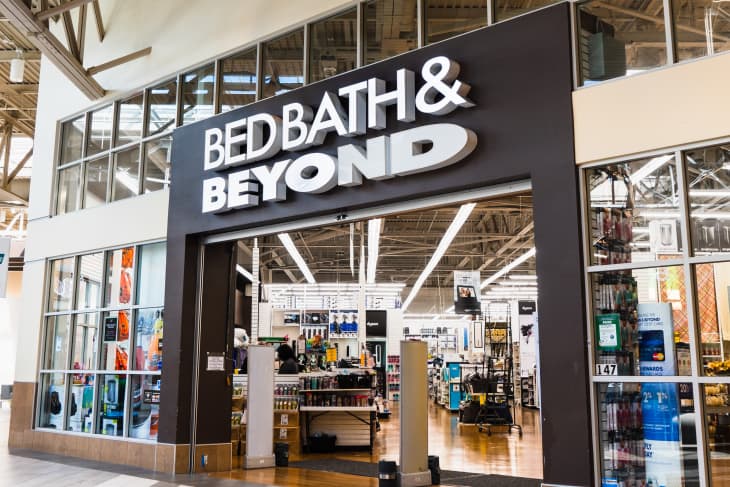 There are some universal truths out there, one of which being that you can always rely on Bed Bath & Beyond for incredible sales and its ubiquitous coupons that are both generous and plentiful. Rumors have swirled for years that the retailer has planned to scale back on doling out said coupons, even introducing a paid subscription model for year-long savings in 2018. But it seems, at long last, 2021 might be the year we finally see the end of the 20 percent coupon, because BBB execs have deemed them "ineffective."
CNBC reports that in a recent meeting with investors, Bed Bath & Beyond's Chief Merchandising Officer Joe Hartsig said, "Today, we have an overreliance on the coupon." The company has studied the spending habits of 405 million shoppers and 285,000 items in their baskets, finding that 40 percent of its promotions were considered "ineffective" and "unnecessary."
Although the store has seen a surge in sales due to the coronavirus pandemic—likely in no small part due to people spending more time at home and looking for ways to spruce up their spaces—it seems BBB is simply weighing its options to help retain this business growth in the long term. But fear not, because it seems they aren't going to get rid of the coupons you know and love completely.
"Financially, this is a necessary move as coupons erode margins," Neil Saunders, managing director of GlobalData Retail told CNBC. "However, many Bed Bath & Beyond customers love coupons, so scaling them back may have an impact on shopper numbers and sales."
In a statement to Fox Business, Bed Bath & Beyond's Chief Brand Officer Cindy Davis said, "Coupons are part of our DNA and will continue to be a key part of the mix in the future, but we also know that many of our shoppers want to save in different ways," adding, "We've made our everyday price as competitive as possible and introduced dynamic pricing and data-informed promotions so customers get a great deal, with or without the coupon, on the items they love."
Only time will tell if BBB's 20 percent coupons fall by the wayside, so enjoy them while you have them, and be sure to stash a few for good measure just in case those beloved blue-and-white coupons do disappear for good.