You're One Weekend Away from a Cleaner Bedroom (and Better Sleep)
We independently select these products—if you buy from one of our links, we may earn a commission. All prices were accurate at the time of publishing.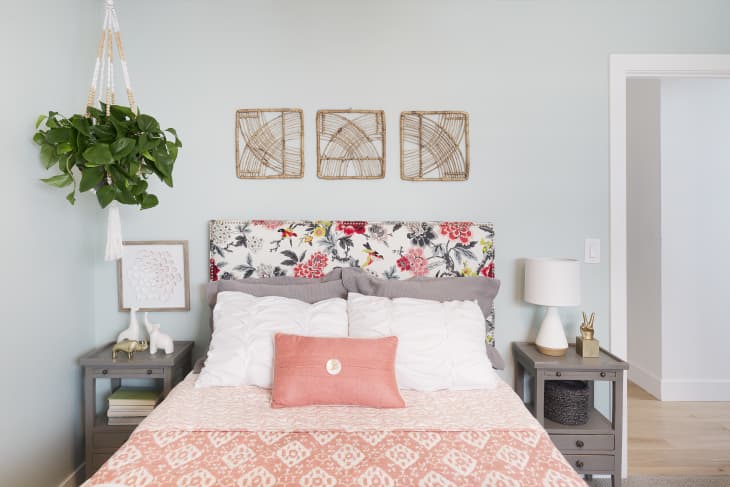 When I was a teenager, my bedroom was constantly a mess. I would toss clothes and magazines around until practically every inch (except a me-sized space on the bed) was covered. The only time it would get clean was when my parents get exasperated and finally yell at me to clean it or else. Now that I'm an adult, my room is still a mess of clothes and magazines. But my parents aren't here to yell at me about it.
What does nag at me to clean my room is knowing that a cleaner bedroom leads to better sleep. The National Sleep Foundation's Bedroom Poll found that fresh-smelling sheets made people more likely to go to sleep earlier and sleep more comfortably, and a majority of respondents said that clean air and a clean bedroom is important in getting a good night's sleep.
So let that fact (and me) be your parent today and hear this: It's time to clean your room!
Today's Assignment: Clean the bedroom and treat yourself to flowers.
First, treat yourself to flowers or a plant or something to give your space some extra life. Then, give your bedroom a thorough cleaning.
What constitutes a "thorough" cleaning will be different depending on the amount of clutter in your bedroom and your standards of cleanliness. So don't worry too much about checking off the right boxes, and instead focus on doing what you can this weekend to improve your bedroom before Monday morning rolls around.
But because I know some people thrive on a checklist, here's what I would try and do in my space:
Pick up and put away all your clothes, books and belongings
Declutter any surfaces (remove things like change and jewelry from the top of the dresser, for instance, and put it all in the proper places)
Strip the bed
Launder all your bedding
Vacuum the curtains and clean the blinds
Clean your windows and mirrors
Dust any surfaces and wipe down light switches, fixtures, and the ceiling fan
Push aside the bed, side tables, and dressers and vacuum and clean under them
Remake the bed
Then enjoy a sound sleep (and maybe a good book) in your clean room!
It's not too late! Here are a few ways to participate in the Cure: