Do You Live in One of the Top 10 (or 25) Cities for Thrift Shopping? If So, We're Jealous!
We
independently
select these products—if you buy from one of our links, we may earn a commission. All prices were accurate at the time of publishing.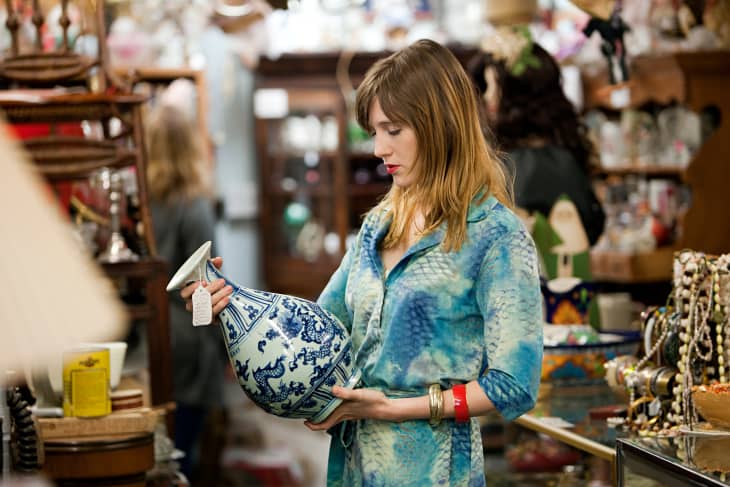 I've never traveled to Riverside, California, but I may have to book a trip out west soon, given the team at Joybird recently named it the best city for thrifting in the United States. As an avid bargain hunter, I'll admit I was a little disappointed that none of the best cities for thrift shopping are located near my hometown of Washington, D.C. (You can view the full coast-to-coast city scores on Joybird's website). But I guess that means I'll have to schedule a thrift shopping getaway to someplace like Brimfield Market and the Round Top Antiques Fair, which seem to get a lot of out-of-staters! Thrifting is a definitely a great weekend excursion—just remember you'll need supplies to safely pack (and ship) your treasures, if they're big or breakable.
To determine the rankings, the Joybird team took eight factors into account, including the number of thrift stores, flea markets, and other donation centers per 100,000 people in a given place. Yelp reviews and pricing also played a role in selection, and cities were scored on a 50 point scale. The city that came in second-to-last? New York. Having lived in New York City, I can attest to the fact that sticker shock, even at thrift stores, is real. And certain types of furniture are far more difficult to come by at all when thrifting in big cities simply because of competition. Three Florida cities—Orlando, Tampa, and Miami—fell within the top 11 slots. Having spent some time thrift shopping in Tampa, I'll agree it's pretty fab. So maybe you should head to the sunshine state for shopping, in addition to the sun and sand.
If you happen to love thrifting as much as I do and are based in one of the cities listed above, let's just say that I'm insanely jealous—and fully expect to hear about some of your best finds in the comments.

Vintage maps and globes, dressers, table lamps, or something entirely unexpected—what's your best ever thrift store score, and where did you find it?