America's Best Cities: Is Yours on the List?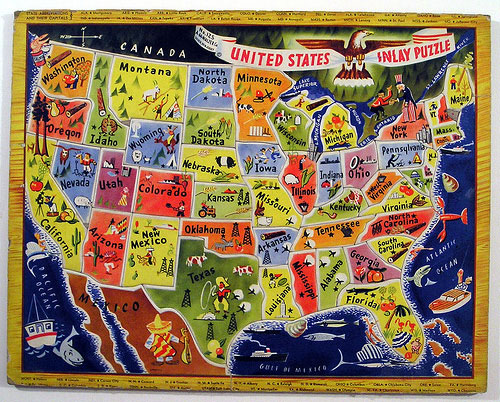 Choosing a new city to move to can be fun, and challenging. There are many practical factors to consider (job availability, housing prices, school districts), but many people also look at more non-practical factors - looking to make a new start, for example, could be your main priority.
There are tons of lists that have been compiled with research based on a variety of factors. For your last move, what was your top priority? Take our reader's poll below, and be sure to look at a few of our "Top 3" lists, including the top cities for design in the U.S.!
Is your next city on the list?
Everyone's list of priorities are different - take time to consider yours. This helpful guide can help you get started (click each category for more information):
Factors such as affordability and amenities define this list:
Madison, Wisconsin


Boise, ID


Portland, OR
more...
While living well means different things to different people, this list is comprised of factors such as cultural amenities, pro-business environments, highly educated workforces and enviable salaries:
Boulder, CO


Doral, FL


Fairfax, VA
more...
While every region has its share of natural and man-made disasters, Forbes Magazine partnered with Sperling's Best Places (which compiles data from a variety of government and private organizations) to uncover the 10 safest places to live:
Honolulu, Hawaii


Boise, Idaho


Santa Fe, New Mexico
more...
This study, conducted by Child Magazine, looked at over 100 cities in the U.S., looking at factors that ranged from pediatric healthcare and schools to housing costs and air quality:
Denver, Colorado


Norfolk/Virginia Beach/Newport News, Virginia


Minneapolis/St.Paul, Minnesota
more...
Sperling's Best Places analyzed government data to compile a list of places that combined low joblessness rates with a high percentage of singles:
Iowa City, IA


Fargo, ND


Lincoln, NE
more...
Compiled by the architectural firm RMJM Hillier and produced with the American Institute of Architecture and Zogby International, this study looks at cities with over 500,000 inhabitants and judges them according to criteria such as the quality of public transit, the number of LEED-registered buildings (indicating sustainable design) and how many of the city's employees work within creative industries such as performing arts or publishing:
Chicago


New York


Boston
more...
Image: Apartment Therapy