This $13 Find Will Take Your Grilling Game to the Next Level
We
independently
select these products—if you buy from one of our links, we may earn a commission. All prices were accurate at the time of publishing.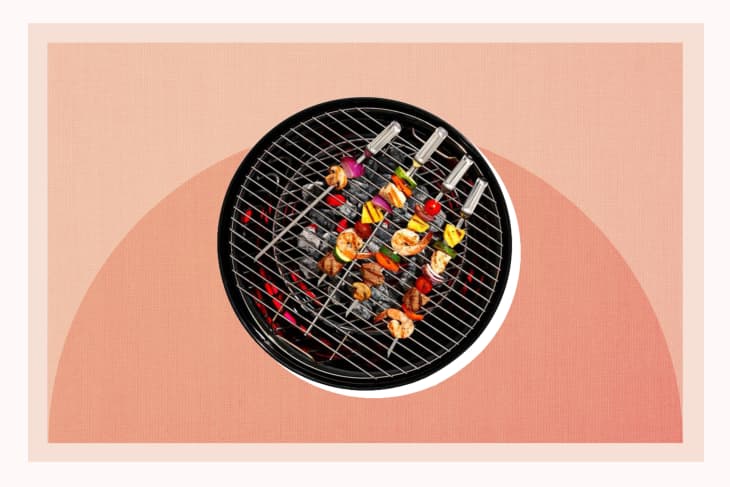 As a proud four-season griller, I've acquired a pretty eclectic skewer collection over the years. Tucked along the edge of my utensil drawer, you'll find a bunch of splintered bamboo skewers held together with an elastic band, and a few stainless steel skewers that are bent and mismatched. Now that I'm back to grilling almost every night, it's clear that I'm due for a skewer overhaul. And that's why OXO's game-changing 6-piece grilling skewer set instantly caught my attention.
So what makes these skewers so special? For starters, they have a clever design. Unlike round or square skewers, OXO's skewers have a flat blade, preventing ingredients from rolling or spinning around on the grill while allowing foods to cook evenly. This is particularly handy for those of us who don't enjoy fiddling skewers (seriously, does anyone?!) over a hot grill or for cooking oddly shaped foods like shrimp and slabs of pineapple.
Clever design aside, the skewers have a substantial, indented handle that's easy to grip when adding prepped ingredients. The handles also provide leverage when it's time to transport your food to or from the grill, so you can carry loaded, heavy skewers without fear of them warping. Another plus? They're also big enough to be gripped by OXO 6-Piece Grilling Skewer Set, $13